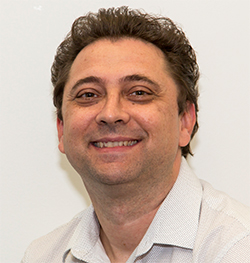 It's going to be an interesting week in the Lang household when the Penrith Panthers take on the South Sydney Rabbitohs on Sunday in the big dance known as the 2021 NRL Grand Final.
For that opening sentence to make any sense I'll have to put some context behind it.
You see in the Lang household, which consists of myself, my wife Sonia and my two daughters, Sierra and Ashley, Sierra and I both follow Penrith while Sonia and Ashley support South Sydney.
Believe it or not this is the first time in rugby league history that the Panthers will meet the Rabbitohs in a Grand Final.
It's a Grand Final my wife says she has dreaded for 14 years, for that's when we first met.
We're both pretty passionate about our teams and over the years we've been involved in some of the worst sledging ever whenever the Panthers played the Bunnies in regular season games.
"South Sydney are going down," I'd say. "Oh yeah, Panthers are going down further, downtown!" Sonia once retorted.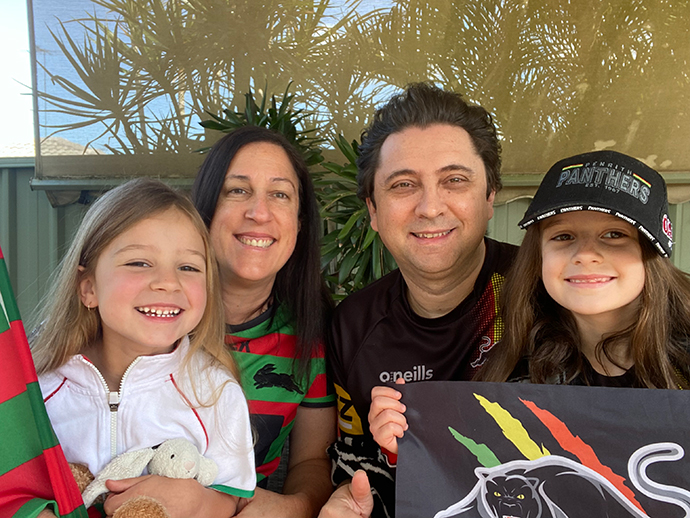 We both agreed to keep the sledging down to a minimum throughout the week unless we can come up with better lines than the example above.
Let's just say we both think our side is going to win but we're also going to try and enjoy the week as well.
The mind games began early when Sonia bought home my favourite pizza following the Panthers' win over the Storm last Saturday.
"Just thought I'd buy your favourite dinner to celebrate," she said, closely followed by, "So do you have any inside gossip? Will Fish and To'o play? I heard they're pretty banged up."
'Oh no!' I thought. "There's no way I'm telling you anything," I laughed.
I've been wearing Panthers gear pretty much 24/7 since Penrith qualified for the Grand Final while Sonia has got her Rabbitohs jersey and scarf out of mothballs (kidding).
The girls have also got in on the act, wearing their supporters gear all week and playing 'fight to the death' with their Panthers and Rabbitohs mascots.
To keep the peace, I did have to check myself once when I verbalised a thought running through my mind when a story about Bunnies halfback Adam Reynolds was on TV.
"He's had it, he's got nothing," I said. "He's past his best, we're going to smash him." Then I stopped, turned around and saw Sonia frowning.
"I mean he's a great player, we're really going to have to watch him closely," I grinned.
On the night to further try and keep the peace, Sonia and Ashley will watch the game upstairs while Sierra and I will watch it downstairs.
Hopefully at some point we can all meet in the middle and celebrate the winning team (Penrith) as a family.
It's going to be a tough, exhausting grind on Sunday night, heart rates will be elevated, and stress levels will be at an all-time high…and you can bet the players will be excited and nervous as well!
May the best team (Penrith) win!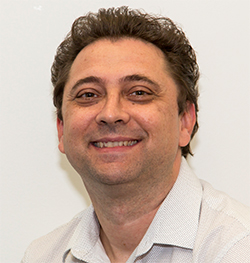 Peter Lang is an experienced writer, who has been covering rugby league for several decades.