Prepare your taste buds – American burger phenomenon Five Guys officially opens its doors in Penrith on Monday.
The Mulgoa Road restaurant will initially offer take-away only, in a COVID-safe manner, before opening to in-store diners later this year.
Five Guys is a family run burgers and fries joint offering a craveable menu made from scratch. Five Guys has been a Washington, D.C. area favourite since 1986 when Jerry and Janie Murrell offered sage advice to three of the Murrell brothers: "Start a business or go to college." The business route won and the Murrells opened a carry-out burger joint in Arlington, Virginia. Under the guidance of Jerry and Janie, the little burger joint quickly developed a cult-like following.
During the 1980s and 1990s, the Murrells perfected their simple concept. Five Guys became "the place" to get a fresh, juicy burger with all the toppings you could stuff between two fresh-baked buns. Two more brothers joined the team and as the family grew, so did the business.
Early in 2003, Jerry and Janie, together with the "Five Guys", began offering franchise opportunities. In just under 18 months, more than 300 units had been sold.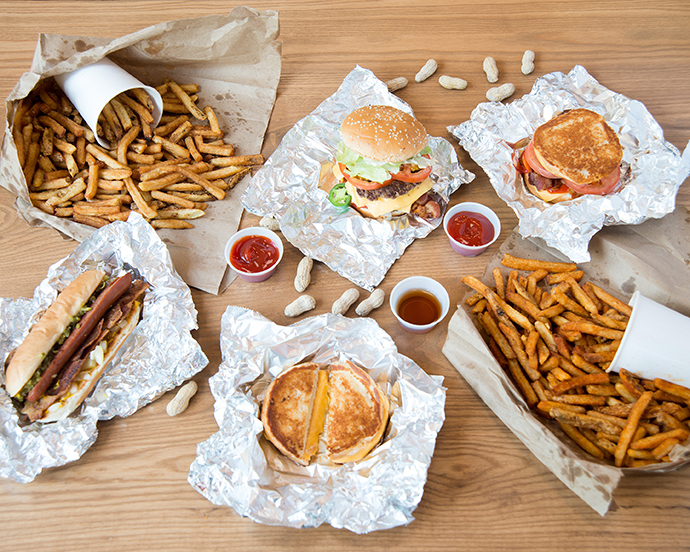 Now, decades after Five Guys first opened and redefined the burger landscape, it lands in Penrith.
But don't expect anything too flashy inside – that's all part of the appeal.
"From the beginning, we wanted our customers to know that we put all our money into the food. That's why the décor is so simple; only red and white tiles. We don't spend money on décor, or guys in chicken suits," Chad Murrell said.
Five Guys opens at the Panthers complex on Mulgoa Road on Monday at 11am.