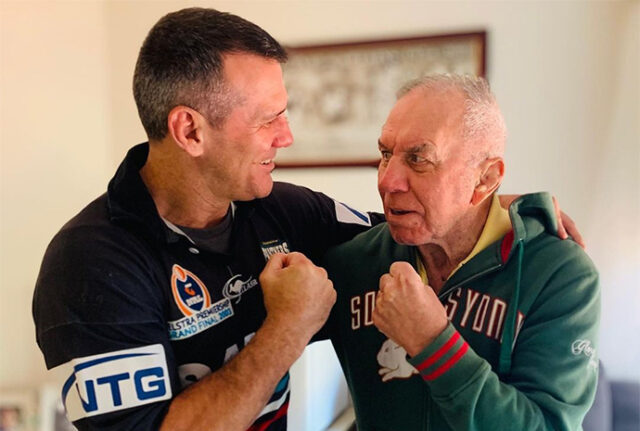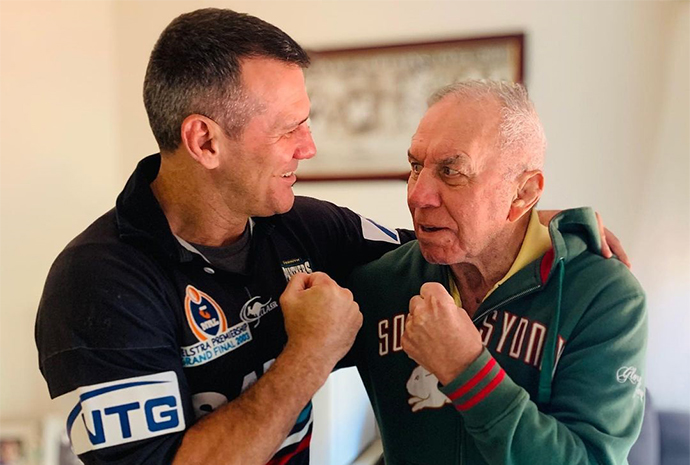 When you hear the name Sattler, you immediately think Grand Finals.
Whether it's John courageously playing with a broken jaw in 1970 or his son Scott making arguably the greatest try-saving tackle of all-time, the Sattler name will forever be a part of rugby league history.
When Penrith take on South Sydney in the 2021 NRL Grand Final this weekend, the Sattler name will undoubtedly get a mention a few times during the broadcast due to the allegiances both men share with the two clubs involved.
For Scott Sattler, he was born a Bunny but after his heroics in 2003 he'll forever be a Panthers man and he'll be cheering them home on Sunday night.
"Everyone in my family are South Sydney supporters, as I am as well, but I've got this part of me that wants Penrith to win the comp," Sattler told the Weekender.
"Outside of me, my daughter and my son – who are mad Penrith fans – the rest of the family is against us."
Now aged 49, Sattler enjoyed a more than memorable career with the Panthers that spanned 118 games between 1999 and 2003. Despite some lean years at the foot of the Mountains, Sattler was able to end his time at Penrith with a Premiership – a rare accomplishment not many players can achieve.
Sattler said it's an exciting time to be a Panthers and Rabbitohs supporter, especially considering both clubs are currently based not too far from where he resides in south-east Queensland.
"It's a little bit strange to think both of the teams I support – one as a child growing up in South Sydney and Penrith because I had my career there – are playing each other in a Grand Final," he said.
"Knowing the club you love in Penrith is just up the road preparing for a Grand Final is surreal. You have to keep reminding yourself that all the players and teams are in QLD."
While there were calls from the public this week for both Sattler men to be part of Grand Final Day in an official capacity, that will now unlikely be happening with Scott set to commentate the game for SEN Radio and 79-year-old John preferring to watch the game from the comfort of his Gold Coast home.
"I went and saw Dad yesterday and he won't be going to the game, but he used to always say he couldn't believe that it took Souths so long to make another Grand Final after '71 when they finally did in 2014," Sattler said.
"He's just so happy that Souths are able to possibly taste success again when it's only been seven years since they last won the Premiership. The family… we're split right down the middle at the moment."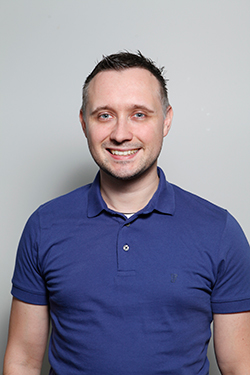 Nathan Taylor is the Weekender's Deputy Editor and Senior Sports Writer. He also compiles the weekly Chatter on the Box TV column. Nathan is an award-winning journalist, who has worked at the Weekender for a decade.