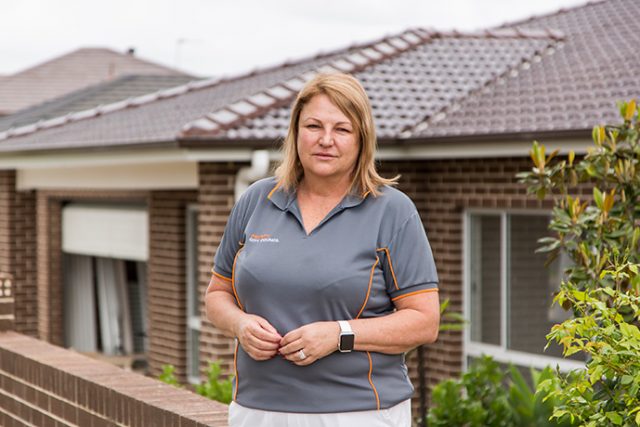 Penrith Councillors will elect their Deputy Mayor on Monday night, but it will only be for a fleeting term.
Due to the COVID-19 postponement of the Local Government elections, scheduled to take place on September 4, the newly-elected Deputy Mayor will only fill the role until December 4 – the date of the rescheduled elections.
Incumbent Deputy Mayor Tricia Hitchen said it would make sense for her to continue.
"Common sense would say that I just continue for the two-and-a-half months until the election, so yes, I'll put my name up again," she said.
"I haven't spoken to anyone else yet so I don't know if everyone agrees or not," she laughed, "but for me it just makes common sense."
Fellow Liberal Councillor Bernard Bratusa said Cr Hitchen would have his full support if she nominated.
"Councillor Tricia Hitchen has been an outstanding Deputy Mayor this past year. Her efforts in supporting the Penrith community, particularly during the COVID lockdown period, have been above and beyond," he said.
The Weekender is unaware of any other potential candidates.
Mayor Karen McKeown, who along with Cr Hitchen was elected for a 12-month term in September 2020, will remain in the top job until the election.
"As the current Mayor has not exceeded the [legislated] two-year term, an election is not necessary," a Council spokesman explained.
"A date for the Mayoral election is yet to be finalised but it is likely to be in early January."
Penrith Mayors normally sit for two years, but Cr McKeown was only expected to fill the role for 12 months after the Local Government elections in September 2020 were shifted to September 2021 due to the pandemic.
The Council spokesman said all indicators point to the December 4 elections proceeding, adding Council would be promoting and encouraging residents to postal vote in an extensive advertising campaign.
"Our contractor, the Australian Election Company, will conduct the election in accordance with any Public Health Order in force at the time and a COVID safety plan, which will include the requirement that electors wear masks, maintain physical distancing and check in/out via QR code," he said.
"Regular cleaning within polling venues, single use pencils and other measures will ensure as much as possible, a COVID-safe election."