Penrith Council has come up with a solution for residents' excess packaging, but it's not the additional collections one Councillor sought.
On Monday, Council began using the Civic Centre on High Street, Penrith as a drop-off point for cardboard boxes and paper-based packaging as a result of extra home deliveries.
The service will operate on Mondays and Fridays between 2pm and 6pm for the "coming weeks", except for Monday's public holiday.
"This is a wonderful initiative in response to the community's needs," Mayor Karen McKeown said, adding the waste would be taken to VISY's 'Super MRF' facility in Smithfield.
"The surge in online shopping has meant that packaging waste is quickly filling our yellow-lidded recycle bins and for residents who are quite active online shoppers we have a solution for them."
In order to meet Public Health Order requirements, visitors should remain in their car and Council staff will remove the waste from their boot as they drive through.
However, Councillor Marcus Cornish, who requested one additional recycling collection per month until Christmas, said Council was "shirking its responsibility" and residents deserved more given the "exorbitant" rates they pay.
"Firstly, they shouldn't be turning the Council Chambers into a garbage tip. At best, it should be done at a Jamison Park or somewhere," he said.
"Secondly, this is a very sad option compared with increasing the number of bin collections on the recycle bins.
"And then they've got an imposition on the people of Penrith, who are not supposed to be travelling around during restrictions, to take their garbage to a point when we're supposed to offer that service straight away."
Cr Cornish had requested an urgent vote on the matter during Council's August meeting, but was told it could have cost implications and needed to be explored.
"Council did investigate several options to provide the community with extra capacity to dispose of excess waste prior to formalising the drop-off service at the Civic Centre," a Council spokesman said.
"The investigation revealed that it was not practical as part of the current contract to scale up to 55,000 additional services per week when balanced against the availability of plant, drivers, shift availability and the COVID-19 restrictions and testing requirements for staff."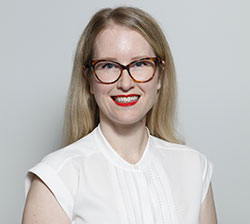 Alena Higgins is the Weekender's Senior News Reporter, primarily covering courts and Council issues.