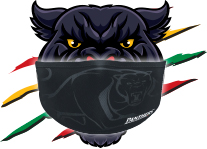 How newest debutant got his nickname
Penrith's newest debutant, Taylan May, has the nickname Tiny. At 181cm tall, he hardly lives up to the name, so where does it come from?
"That comes from when I was born and from growing up," the 19-year-old said.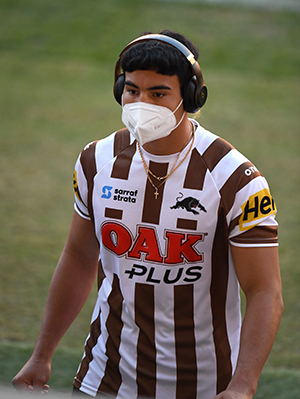 "No one really knew my real name, they always thought it was Tiny. My dad nicknamed me Tiny because I was super small growing up. I shot up in Year 12 and started to get a bit taller, but it's always been my name… it will be stuck with me."
Cleary's rocky start to legal career
Panthers coach Ivan Cleary is none from one in his new legal career after failing to get Api Koroisau off a contrary conduct charge at the judiciary on Tuesday night.
Cleary opted to represent his number nine in what was essentially a throw at the stumps given Koroisau was facing a week out regardless of his plea.
Panthers officials remain perplexed at why their hooker was charged; they legitimately feel it was a nothing incident that was just part and parcel of the game.
Capewell faces week off
Kurt Capewell will sit this weekend out after copping an early guilty plea to a Dangerous Throw charge early in last week's win over the Roosters. Capewell's previous record meant he was facing a one week ban no matter what he did, unless he fought the charge and won, which was deemed unlikely.
Fellow forward Liam Martin was also charged out of last week's game but only copped a monetary penalty.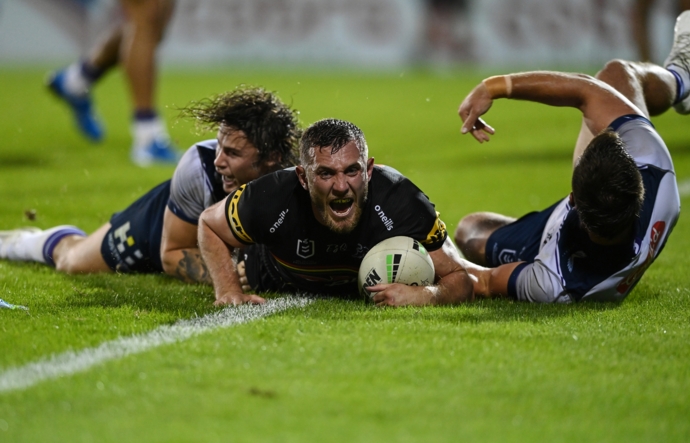 Panthers play it safe with team song video
Penrith's digital team posted the singing of last week's victory song by the players without vision, given the strict rules in place around mask wearing indoors.
While players and officials go above and beyond to follow the protocols, nobody wanted to risk somebody getting up in arms over a minor slip-up during the song. The victory tune was published with audio only.
LOUD AND PROUD. Due to strict mask regulations, and not wanting to get anyone busted for potential mask slippage, we proudly present the audio of last night's team song.#pantherpride pic.twitter.com/TZ2y5FQam4

— Penrith Panthers (@PenrithPanthers) August 7, 2021
Cleary does his research
Spotted: Penrith coach Ivan Cleary watching the start of the Storm v Sea Eagles clash at Suncorp Stadium from the sideline, obviously doing a little research given he'll likely face one or both teams during the playoffs, or perhaps even in the biggest of games in October.
Personal tragedy for newest recruit
Tevita Pangai Junior's new team mates have rallied around the big forward after a devastating personal blow last week. Pangai Junior and his partner lost their unborn baby, rattling the 25-year-old who left the Penrith camp immediately.
The tragedy meant he didn't make his debut for the Panthers as planned last weekend. He's been named on the extended bench to take on the Dragons and Penrith officials will liaise with him this week over whether he takes the field.
Presser off to funny start
Penrith coach Ivan Cleary certainly hasn't lost his sense of humour during the Queensland relocation. When fronting last week's post-match press conference, he was called Nathan by a journalist. He quickly corrected him, before noting, "most of the questions are about Nathan anyway".
Panthers clash a big winner for Fox
Last Saturday's Roosters v Panthers match was the second most watched program of the day on Foxtel. An average of 259,000 viewers tuned in to the Fox League broadcast and Andrew Voss' call.
It was only pipped by the Sea Eagles v Storm blockbuster, which attracted 269,000 viewers. The latter game also picked up 266,000 viewers on Channel Nine, which is now broadcasting Saturday night football through to the end of the season.
Birthday shout-outs
Happy birthday to injured Panthers winger Brian To'o, who turns 23 next week. Taylan May also has a birthday next week – he turns 20.