A residual parcel of land that's sat predominantly vacant since the subdivision of St Clair more than half a century ago could soon become an aged care facility.
Opal HealthCare (Opal) has recently lodged a $29.2 million Development Application (DA) seeking to construct a two-storey, 154-bed seniors residential facility at 94-100 Explorers Way.
The 1.057 hectare site, which backs onto the M4, would feature associated facilities for the care of residents, activity and exercise areas, an allied health area, nurse stations, 37 at-grade car spaces and a café.
Opal, which is also set to open an aged care facility on Floribunda Avenue, Glenmore Park in 2022, said the primary objective of the development was to cater to the ageing population in the Penrith Local Government Area.
"Opal has lodged a DA to invest in the people of the St Clair region by developing high quality residential aged care accommodation and services that will provide choice and quality care for people as they age," an Opal spokeswoman said.
"Over 12 per cent of the local population is aged 65-plus and this is expected to increase significantly over the next few decades.
"We need to provide for their future care with increased services and dedicated dementia care that supports residents to live with meaning and purpose while staying closely connected to their local community."
Detailed consideration has been given to the surrounding residential community, with Opal meeting with Penrith Council four times since August 2019 to discuss the designs.
"It is considered that the proposal will not have a detrimental effect on the views and visual privacy of neighbouring properties," the Statement of Environmental Effects attached to the DA shows.
However, Opal will seek to vary the maximum building height of 8.5 metres to 9.84 metres, with the exceedance occurring at the roof top plant enclosure in the centre of the building and to a lesser extent at the northern part of the building.
"The site in Explorers Way is easily accessible to the community, near to local amenities and is large enough to accommodate a residential aged care community," the spokeswoman said.
The Sydney Western City Planning Panel will determine the DA given its capital investment value exceeds $20 million.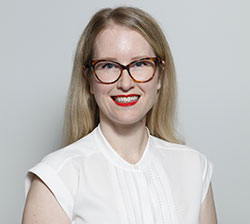 Alena Higgins is the Weekender's Senior News Reporter, primarily covering courts and Council issues.