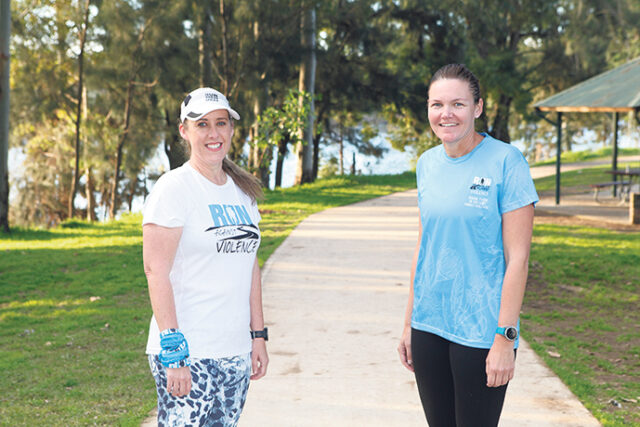 Hundreds of locals will be hitting the pavement at the end of the month to participate in the fourth annual Run Against Violence (RAV) Virtual Team Challenge.
From Monday, August 30, teams of up to 20 have 19 days to walk or run a combined 1,300 kilometres in their local area to raise awareness about family violence.
Individuals log their kilometres towards the total, ensuring the challenge can be completed during lockdown and within restrictions.
The virtual run equates to 1.7 million steps, which is also the estimated number of Australians who have experienced physical abuse before the age of 15, according to the 2016 ABS Personal Safety Survey.
Christy Capilli from Penrith Running Tribe said it will be her fourth year participating in the challenge that was founded by Kirrily Dear and Brad Smithers.
"In 2017 Kirrily did a solo run from Broken Hill to Sydney so your team can log the kilometres they do and enter them online to follow the same route to see where you are up to virtually," Ms Capilli said.
"Domestic violence whether it is physical or emotional is inclusive of both men and women of all ages so starting a conversation with the community about it is vital."
In 2020, the challenge raised $120,000 and had 3,000 participants. This year the goal has been raised to 5,000 people and $180,000 which will go towards the 'Love Bites' program run by the National Association for Prevention of Child Abuse and Neglect in high schools.
Melanie Brothers, who is a part of the team 'Brothers and Friends', is also participating for the fourth year with family and friends from Penrith and Dubbo.
"Given the current climate of lockdown and people feeling trapped… I am a firm believer of empowerment through education and that starts with awareness," Ms Brothers said.
"I have three daughters and a son so I want them to have an awareness where they wouldn't find themselves in a situation involving violence, or if they do, they would be able to navigate through that."
Ms Capilli said community spirit is all that is needed to take part in the RAV Challenge.
"You don't have to be a runner, you can walk and do what you can… it is all about using a healthy and positive outlet like exercise to create an important conversation to break down walls," she said.
Visit www.runagainstviolence.com to register a team in this year's event before August 30.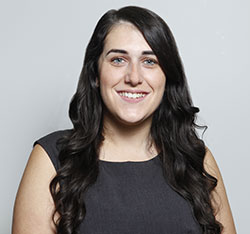 A graduate of Western Sydney University, Emily covers Local, State and Federal politics for the Weekender, as well as crime and general news.