A man has been charged after possessing prohibited goods, suspected stolen property and breaching an Apprehended Domestic Violence Order (ADVO) in Penrith.
About 6.50pm on Friday, July 16, police were patrolling and followed a vehicle from a Kingswood address to Richmond Road, Penrith.
Police allegedly noticed significant movement within the vehicle so they pulled the vehicle over to speak with the driver.
It is alleged the driver and passenger informed police they had driven straight from a COVID testing clinic but police knew this to be false.
Checks of the occupants revealed they were all out of their residential areas so they were asked to exit the vehicle.
A 28-year-old North Richmond man was allegedly very nervous and shaking profusely.
When searched an item was removed from inside his underwear, which police allege was an 'ice pipe'.
Also hidden in his pants were two small bottles of hand sanitiser, which had a liquid inside that did not move like a gel.
Police allege the substance inside was Gamma Hydroxybutyrate (GHB) and they also located a credit card that was not in the man's name in his wallet.
Further checks made on the woman in the back seat revealed that there was a current ADVO between the parties.
The man was arrested and charged before being bail refused and appearing at Penrith Local Court on Tuesday, July 20.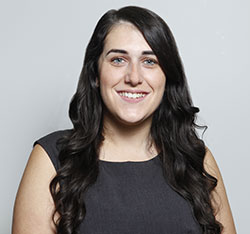 A graduate of Western Sydney University, Emily covers Local, State and Federal politics for the Weekender, as well as crime and general news.