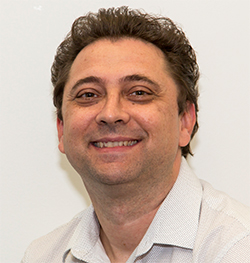 He's the type of player every team needs, some teams have and every team wants. The player that makes his tackles, does his runs and tries his heart out every week without necessarily getting the accolades he deserves.
He's the player the coach can't do without. He's the under-rated player in the team. His true value is known by his teammates and by club supporters. I'm not saying this player has no public profile or the media doesn't know him, he's just not always the first one interviewed.
My team of Most Under-rated Panthers players of the last 40 years consists of 16 players who played 50 games or more of first grade with only Matt Rodwell playing less at 44 games.
1. Dylan Edwards (2016 – present)
2. Paul Smith (1987 – 1993)
3. Col Bentley (1986-1992, 1995)
4. Sid Domic (1997-2001)
5. David Simmons (2010-15)
6. Darren Brown (1994-98)
7. Matthew Rodwell (2000-2001)
8. Carl MacNamara (1991-2001)
9. Brett Boyd (1992-98)
10. Steve Waddell (1988-1991, 1995-1997)
11. Phil Adamson (1993-98)
12. Barry Walker (1988-1996)
13. Lee Hopkins (1997-2002)
Interchange: 14. Danny Farrar (1992-97), 15. Matthew Bell (2006-2011), 16. Jeremy Latimore (2013-16) 17. Jody Gall (1994-98, 2000-02). 18th man: Chris Hicks (1997-2002).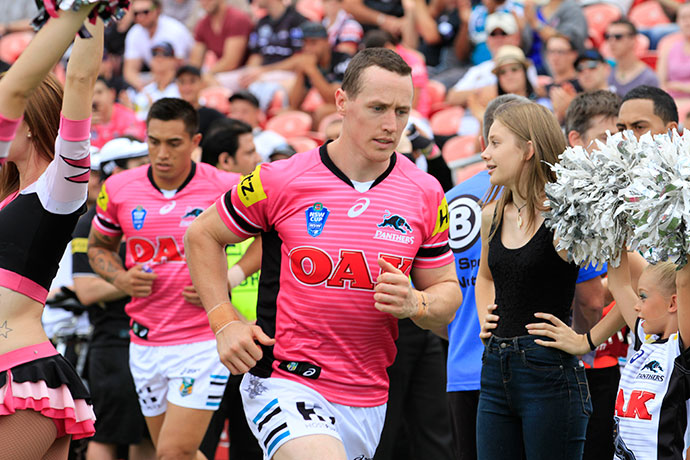 Of the current crop of players I think Dylan Edwards is the most under-rated. His value to the team is best seen when he's not in it. Wingers Paul Smith and David Simmons were as safe as any player while Col Bentley and Sid Domic were often overshadowed by their other centre partners.
Darren Brown played so many positions in his time with the Panthers including lock, second-row, five-eighth and even halfback. Matt Rodwell kept Craig Gower in the hooking spot and led the Panthers to the Finals in 2000 while Carl MacNamara and Steve Waddell were as tough and durable as any prop in their day.
Brett Boyd at hooker was solid as a rock after Royce Simmons retired while Phil Adamson and Barry Walker had a bit of profile but not as high as it should have been. Finally, Lee Hopkins tackled everything that moved and the bench, well it speaks for itself.
Over to you peeps!
What caught my eye last week
The great post-try celebration by the Sharks' Braden Hamlin-Uele who impersonated WWE's The Rock' 'People's Elbow' finishing move.
My Tips for the week
Eels, Sea Eagles, Raiders, Roosters, Storm, Panthers, Broncos, Rabbitohs.
The final word
The tremendous work being done not only by the NRL hierarchy but by the 16 clubs including coaches, players and training staff who are all moving heaven and earth to keep the competition going is extraordinary. A shout-out also has to go to all the families of the players, who will have to go into two weeks of lockdown before being able to see their loved ones.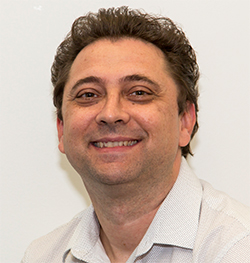 Peter Lang is an experienced writer, who has been covering rugby league for several decades.