Once lockdown is over there will be nothing better than getting together to share some laughs and stories.
Australian country star Kasey Chambers will be adding music to that mix as she joins blues and folk duo Busby Marou for a special concert tour.
Hoping to bring 'The Spring' tour to the Sydney Coliseum in September, Kasey said it felt natural to do a series of shows with Tom Busby and Jeremy Marou.
"We have been wanting to get out on the road and we have been mates for a long time so we felt it was a pretty good match to not only bring our musical connection but our friendship as well," Kasey told the Weekender.
"We love playing to audiences but we also just love jamming at home so wanted to share that with as many people as we can while signing songs about our travels and experiences."
With the sets to be relaxed and carefree, Kasey said it will be a unique experience compared to other concerts.
"We wouldn't know how to follow a strict set list even if we had to but we are looking forward to playing our own songs with our bands," she said.
"It will then be extra special when we collaborate together on songs like we are singing around a campfire, which is something you would not normally be able to see."
With many musicians turning to social media and websites to connect with fans during lockdowns, Jeremy said the artists much prefer a physical connection with live music, and to feel the presence of the audience.
"We are lucky that Queensland has not been hit as hard with COVID compared to New South Wales and Victoria but I would much prefer to wait to perform live," Jeremy said.
"When you are in front of a camera you don't get to feed off the audience, with being live you see them react with emotion in their face and you hear them sing along when they are enjoying a song."
Kasey said playing live gives all her old songs like 'The Captain', 'Not Pretty Enough' and Barricades and Brickwalls' a new life on stage.
It is guaranteed to be a night that will bring together great friends who just happen to write incredible songs and love to share a story.
Kasey Chambers and Busby Marou will be on at Sydney Coliseum Theatre in Rooty Hill on Friday, September 24 at 7.30pm. Tickets are from $79. To book or for more information call 9851 5912 or visit sydneycoliseum.com.au.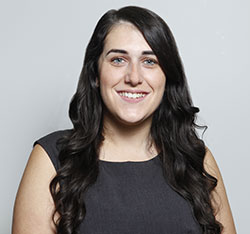 A graduate of Western Sydney University, Emily covers Local, State and Federal politics for the Weekender, as well as crime and general news.