Leigh Rothheudt has set himself the challenge of putting the great Aussie plugger through its paces for a fair dinkum cause.
The true blue Jamisontown local will compete in the City2Surf running challenge on Sunday, October 17 in a pair of rubber thongs.
The 36-year-old told the Weekender he has only recently got into running with his unique footwear.
"It all started when I went camping with my family and was enjoying myself too much with food and drink so decided to go for a run but I only had my thongs with me at the time," Mr Rothheudt said.
"When I got back from Christmas I found myself running around the block in them every week."
Mr Rothheudt's mates then convinced him to take part in the 14 kilometre run from Sydney CBD to Bondi Beach for charity.
"I have thrown the odd dollar into a cash can at the shops but have never done a big run or one for charity so thought it was pretty cool," he said.
"I am going to split any donations I get between the Prostate Foundation of Australia and Beyond Blue, because both (prostate cancer and depression) are silent killers and while they haven't impacted me, they have certainly affected those close to me."
With COVID cases ramping up again, Mr Rothheudt said he hopes that restrictions will ease so he can take part in the event that attracts thousands of participants each year.
"They did a virtual version last year but I do hope I can do the real thing in person and enjoy the excitement and fun of it all," he said.
"I have been running heaps doing just five kilometres and then when I decided I was actually taking part I started doing 14 and the other week I got going and ended up doing 21 in thongs so the feet are toughening up.
"I only use the $1.25 Kmart thongs as they have the most cushion believe it or not but I will have a spare pair in the back pocket and a couple of bread clips handy for any issues."
To donate to Leigh's 'marathong mission' at this year's City2Surf, visit shorturl.at/oqBOY.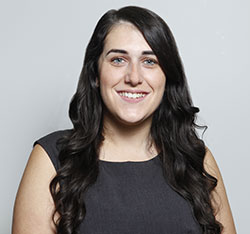 A graduate of Western Sydney University, Emily covers Local, State and Federal politics for the Weekender, as well as crime and general news.