With lockdown returning in New South Wales, we're all spending more time at home. We've compiled a list of 10 TV shows you can binge watch from the lounge room…
Ozark (Netflix)
This crime drama starring Jason Bateman will have you on the edge of your seat across its three seasons. Catch up now in time for the release of the fourth season, hopefully later this year.
Marty Byrde (Bateman) and wife Wendy (Laura Linney) are forced to move to the Ozarks when a money laundering scheme goes wrong.
The twists and turns are are exceptional.
Billions (Stan)
'Billions' has managed to hold strong across its four and a half seasons, never dipping in quality as audiences follow the ongoing battle between a billionaire hedge fund manager and the US Attorney's office.
This is classic binge-worthy material: you'll sit down for one episode and end up watching three or four in a row.
Even if the stock market and hedge funds go above your head, the story is enough to keep you attached throughout.
Nashville (Stan, Foxtel, Apple TV)
Even if you're not a country music fan, you'll fall in love with the ins and outs of 'Nashville', which first premiered in 2012 and ran for six seasons.
While the show's first two seasons are strong, largely thanks to the ongoing battle between veteran entertainer Rayna James (Connie Britton) and rising star Juliette Barnes (Hayden Panettiere), the series does take some weird turns in the later seasons.
But the music, drama and special country music vibes are enough to keep you along for the ride.
Suits (Netflix, Foxtel)
The joy of 'Suits' is that it has all your usual highs and lows of a legal drama, with a strong twist that pushes the story along through its early seasons.
In the end, 'Suits' ran for an incredible nine seasons. While it lost its way towards the finish, the early seasons are superb and will have you attached to the characters enough that you'll want to stick around until the finish.
This Is Us (Amazon Prime, 10 Play)
One of the most outstanding drama shows to come out of America in recent years, 'This Is Us' delivers from the moment you wake up to what's going on at the end of the first episode.
It never falters, delivering quality storylines, well-presented flashbacks and lovable characters.
A word of warning: tissues will be required in almost every episode.
Morning Wars (Apple TV)
Re-badged as 'Morning Wars' in Australia, 'The Morning Show' is a dramatic look at the ins and outs of breakfast television in the United States, at the height of the 'me too' movement.
Jennifer Aniston, Reese Witherspoon and Steve Carell lead a superb cast in a show that will make you angry, throw a few laughs your way and cringe through some 'too real' scenes.
The Newsroom (Foxtel)
If you missed 'The Newsroom' when it ran for three seasons starting back in 2012, you simply must go back and binge watch.
It is utterly superb television, and a must for anyone who thinks our mainstream news services have become over-hyped, commercial drivel.
Watch as the political and news drama series deals with real life news stories in a fictional setting, and the battles those with true journalism ethics at heart undertake to maintain respect in their profession.
Blue Bloods (Foxtel, 10 Play)
As far as cop shows go, 'Blue Bloods' is one of the best. And you've got an epic 11 seasons to get through.
Even if you only watch for the extraordinary Tom Selleck, you'll find something you love in this New York-based series, about a family of police officers and lawmakers.
From the weekly family dinner to the trials and tribulations of each character, 'Blue Bloods' has some unique formatting that keeps each episode punchy and engaging.
The Blacklist (Netflix, Foxtel)
This US crime thriller started back in 2013 and is still producing new episodes.
Follow Raymond Reddington (James Spader) has he goes from a dangerous criminal to the FBI's strongest informer.
Spader is superb, and each episode ties up nicely with a continuing storyline for those loyal watchers.
Imposters (Stan)
A little-known series that ran for two years starting back in 2017.
You'll be hooked from the very first episode when we follow a unique scheme set up to dupe men, and women, who fall in love with a woman we know as 'the imposter'.
While a third season was probably well deserved, the show doesn't leave too much of a cliffhanger at the end of its second year.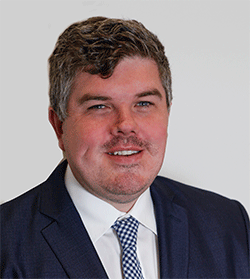 Troy Dodds is the Weekender's Managing Editor and Breaking News Reporter. He has more than 20 years experience as a journalist, working with some of Australia's leading media organisations. In 2023, he was named Editor of the Year at the Mumbrella Publish Awards.