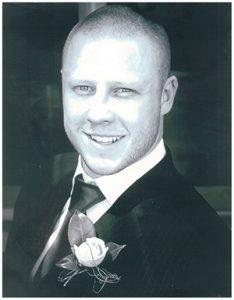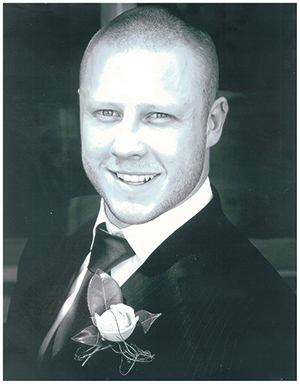 Police have made an arrest in the search for Colyton man Adrian Buxton's killer.
Shortly after 9pm on Thursday, May 19 2016 police and emergency services were called to Coral Pea Court at Colyton, following reports a man had been shot.
On arrival, officers located Adrian Buxton – aged 31 – with gunshot wounds. He was treated by NSW Ambulance paramedics but died at the scene.
Detectives from the State Crime Command's Homicide Squad established Strike Force Thistleton to investigate his murder.
Police were told Mr Buxton was confronted by two men in his driveway and shot a number of times before the pair ran from the scene.
It is believed the pair fled the scene in a vehicle that picked them up a short distance from the home.
Following a review of CCTV in surrounding areas, detectives identified three vehicles travelling together in the area at the time of the murder.
In September 2016, police conducting a separate investigation seized a firearm during a search warrant at a home in Lime Street, Cabramatta.
Two men were arrested and charged with firearm-related offences.
A subsequent ballistic examination linked the weapon to the murder of Mr Buxton.
Also around this time, strike force detectives located and seized one of the vehicles believed to have been in the area at the time of the murder. It was subject to forensic examination.
In April this year, the NSW Government, together with the NSW Police Force, announced a $1 million reward for information relating to Mr Buxton's murder.
Following extensive investigations, strike force detectives arrested a 30-year-old man at a correctional centre on the state's Mid North Coast earlier today.
The man was subsequently charged with 'murder' and 'knowingly direct activities of a criminal group'.
He was remanded in custody and is due to appear at Port Macquarie Local Court today.