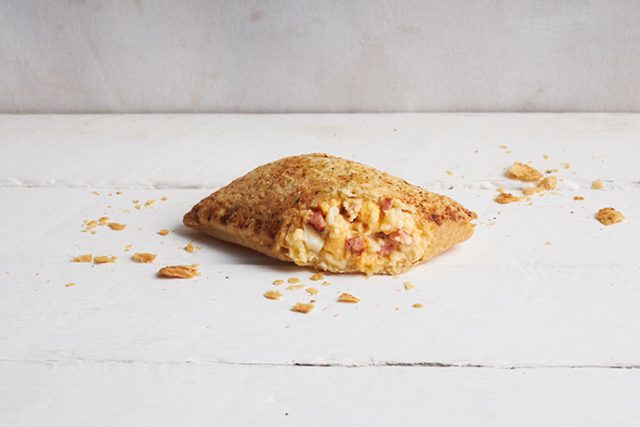 One in five Australians do not add sauce to their pie, shocking new figures have revealed.
The statistic has been revealed thanks to a new survey conducted by family-owned bakery Mrs Mac's.
The survey found 17 per cent of respondents do not add sauce to their pie but for those that do, 85 per cent of the time it must be tomato sauce.
When it comes to where the sauce should be placed, the nation is divided with just over 50 per cent (55 per cent) preferring a dollop on top of the pie, followed by underneath the 'lid' (16 per cent) and more than one in 10 (12 per cent) opting for sauce on the side.
According to the survey, 70 per cent of Aussies eat a pie at least once a month, with 30 per cent of pie lovers eating them weekly. Almost three quarters of the nation are pie purists and choose to eat their pie with the 'lid on' whilst the remaining 26 per cent prefer it deconstructed.
The survey has been released in conjunction with the development of an all-new style of pie by Mrs Mac's, which went on sale on Tuesday.
A first-of-its kind in Australia, the new rectangular pastry bake packs the same taste as a round pie but has been expertly designed by the Mrs Mac's pie professionals to provide the perfect ratio of pastry and filling with each bite.
Launching on the first day of winter, the savoury pastry bake comes in a choice of four flavoursome fillings: Ham & Cheese; Bacon, Egg, & Cheese; Pulled Beef; and Creamy Chicken, all wrapped in layers of Mrs Mac's famed crispy, golden puff pastry.
"It's no surprise that Aussies love a winter pie, in fact, we see pie consumption increase by 20 per cent during the colder months," said Liam O'Neil, Mrs Mac's Chef and Pastry Expert.
"We have been perfecting pies and pastries for nearly seventy years and wanted to bring something new to this market, we see the new pastry bake as the next innovation of the popular pie – an all-new style of pastry experience on the go or a quick and easy meal at home."