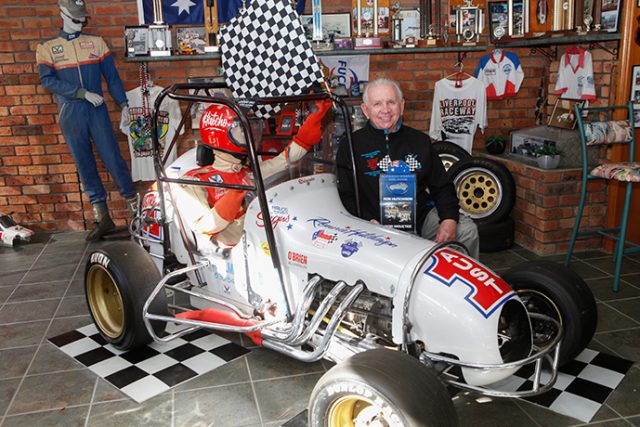 A lump in his throat followed by tears down his face was how local motorsport legend Ron Hutchinson reacted when he was notified of his impending induction into the Australian Speedway Hall of Fame.
"I don't know why I was so emotional… perhaps it was the surprise and shock of it all," the Emu Plains resident told the Weekender on Tuesday.
Now aged 71, Hutchinson was the king of compact speedcars in Sydney during the mid-1980s and was also a superstar in karts before he entered speedway – winning two Australian Championships and 11 State titles.
Hutchinson first came into the sport in 1970 via supermodifieds but, after just three months, realised he didn't have the budget to continue.
Hutchinson ventured back to speedway in 1983 and, after purchasing the Alan Streader compact speedcar, won his first Australian Championship on asphalt in only his 11th meeting. Hutchinson would back up his feat the following year in 1984, but this time on clay.
In 1985, Hutchinson three-peated by claiming an amazing triple crown of Aussie titles at Rockhampton on dirt.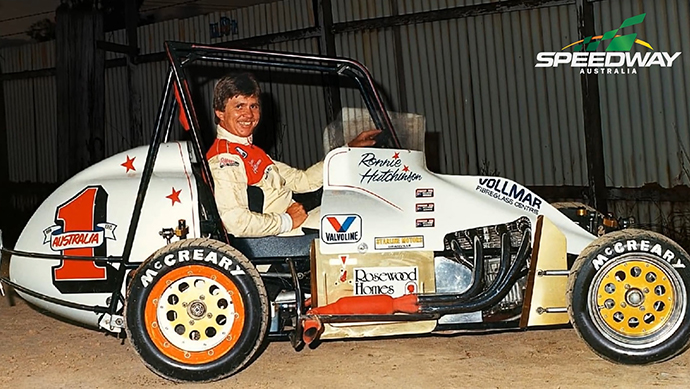 Incredibly, Hutchinson remains the only speedway driver in any division to win three consecutive Australian Championships on three different track surfaces – asphalt, clay and dirt.
After a brief foray into midgets, that included a Grand Prix win in 1986, he broke his back in three places during a horrific accident in Brisbane in 1989.
Hutchinson's inability to walk or work for several years resulted in his immediate retirement from the sport.
Last Saturday evening on the Gold Coast, Hutchinson's incredible career was finally recognised on a national level when he was officially inducted in the Australian Speedway Hall of Fame.
Hutchinson, who was also inducted into the Liverpool Speedway Hall of Fame in 2013, described the night as "brilliant", finally able to reminisce and reflect on a career that spanned several decades.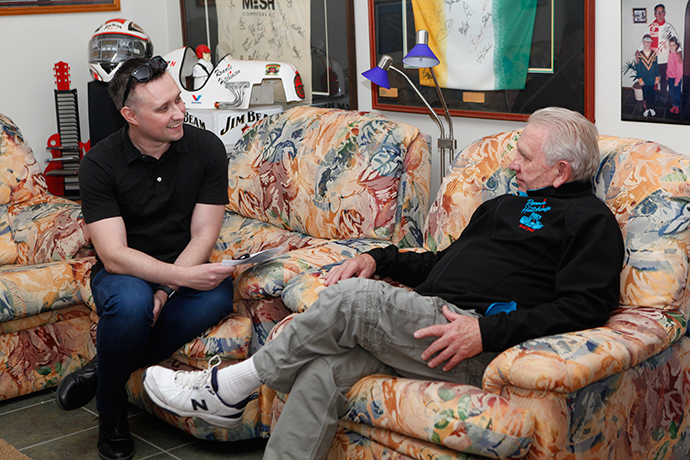 "As a young racer, you think it's all about being first to the chequered flag. Then one day you realise it's equally about the journey to get there, the friendships created and cherished to this day," he said.
"Without a doubt this is the proudest moment of my career. I feel honoured and blessed to receive this prestigious award and join a select few in the Australian Speedway Hall of Fame."
Hutchinson is now involved in Sydney's growing Vintage Speedway movement – preserving the sport's rich past for future generations.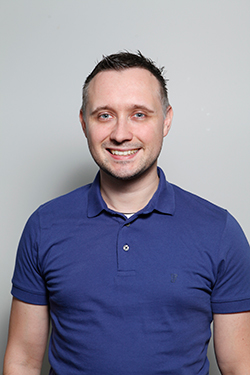 Nathan Taylor is the Weekender's Deputy Editor and Senior Sports Writer. He also compiles the weekly Chatter on the Box TV column. Nathan is an award-winning journalist, who has worked at the Weekender for a decade.