The team at Pinot and Picasso is celebrating its third birthday this month by reflecting on how much the business from Penrith has grown to become an international brand in just a few years.
The painting studio in Penrith, where it all began, is also growing up and moving into a bigger space on High Street next month.
Pinot and Picasso Director James Crowe said that he and co-owner Aaron Carrasco never expected the reception they have had since opening the first studio on June 8, 2018.
"It was a time where we realised there was a lot of opportunity in Penrith and wanted to bring something people in Sydney already had to our backyard, and the community support exceeded all of our expectations," he told the Weekender.
"We pinch ourselves that Penrith got the start that it did, and it is still quite surreal because Aaron and I cannot paint to save ourselves, but we have this huge art company, and we are super grateful people want to buy these businesses off us."
Despite not being artists themselves, Mr Crowe said the duo's focus on experience is what makes the paint and sip company so successful.
"We are attracted to good hospitality and experience, which flows through the Pinot and Picasso brand, and we focus on entertainment and engagement over the art, which may sound kind of counterproductive," he said.
"At the end of the day, adults spend enough time getting told what to do so when they come into something like this it doesn't need to be regimented, they just want to have a good time and do something creative while doing so."
Allowing people to unleash their inner Picasso while enjoying some food and drinks has proved popular, with franchises being sold all over Australia and now overseas.
"We have 47 studios trading, about nine that have opening dates and another 20 in the pipeline, plus we have just sold one in Western Australia, two in Tasmania and we are about to have one in New Zealand," Mr Crowe said.
"It is pretty cool that a little company out of Penrith is going international, and we love that we can hail it all started right here."
Mr Crowe also said the new studio in Penrith will allow more people to enjoy the Pinot and Picasso experience as the brand continues to grow around the country and the world.
"We have a month until we open on High Street right next to Theodores Café, which is a great spot, twice the size, which means more capacity in the studio for bigger groups to enjoy," he said.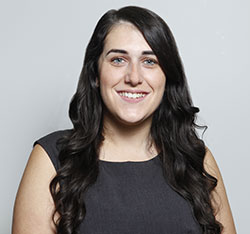 A graduate of Western Sydney University, Emily covers Local, State and Federal politics for the Weekender, as well as crime and general news.