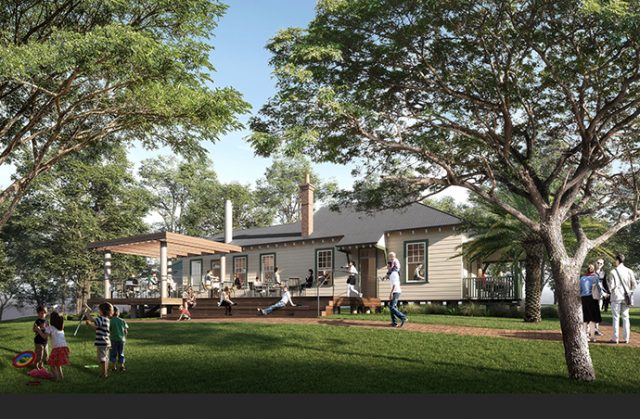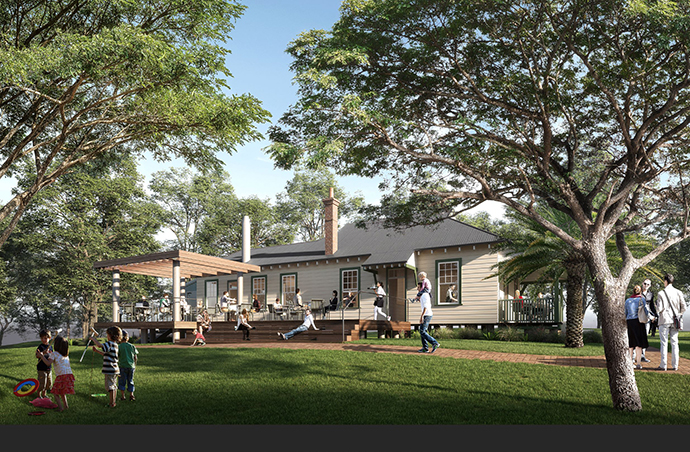 Penrith City Council is seeking innovative food and beverage operators for a new café and restaurant at the soon to be refurbished historic Police Cottage on the Nepean River.
Thanks to an innovative idea by Penrith City Council, the former Emu Plains Police Cottage is being brought back to life through an adaptive reuse of the property into a unique dining experience that blends heritage, nature and modern conveniences across 240sqm of retail space, with outdoor seating and magnificent views of the Nepean River.
Penrith Mayor Karen McKeown said the transformation of the Police Cottage is part of Council's vision to revitalise Penrith and improve our connection to the Nepean River with increased amenity and vibrant spaces for people to eat, meet and relax.
"The revitalised Police Cottage will be the crucial link in the growing dining circuit along the Nepean River, playing an important role in enhancing our greatest natural asset and improving the gateway to the new Regatta Park precinct," Cr McKeown said.
"The refurbishment of the 113-year-old Police Cottage will not only attract more visitors to the area, but also celebrate and conserve our history for generations to come.
"We are looking for an experienced food and beverage operator that shares our vision for showcasing local and sustainable produce and materials, to provide a premium casual dining experience and quick service takeaway, helping visitors make the most of their time at the river."
State Member for Penrith Stuart Ayres said the refurbishment of the Police Cottage on Crown land is supported by a $1.5 million injection by the NSW Government and a further $1 million contribution by Penrith City Council.
"The Police Cottage will be a highly sought-after venue due to its prime riverfront location on the Great River Walk adjacent to the Yandhai Nepean Crossing which attracts up to 1,300 pedestrian movements on weekdays and 1,700 on weekends," Mr Ayres added.
Constructed in 1908, the Police Cottage was the purpose-built police station and residence for Emu Plains. The building will be sensitively refurbished with the restoration of the façade, replacement works to the verandas and roof, services upgrades, internal enhancements and the upgrade of the outdoor privy.
An extension of the deck is also proposed to create a 106sqm outdoor dining area, shaded by a row of mature Jacaranda trees with views of the iconic Yandhai Nepean Crossing and the Nepean River.
Interested food and beverage operators can submit a Request for Tender until July 5 via this link: https://bit.ly/3c8YWG3.
The Development Application for the refurbishment of the Police Cottage has been submitted, and construction is set to commence in late 2021.
To find out more about the Police Cottage visit the website penrith.city/policecottage.