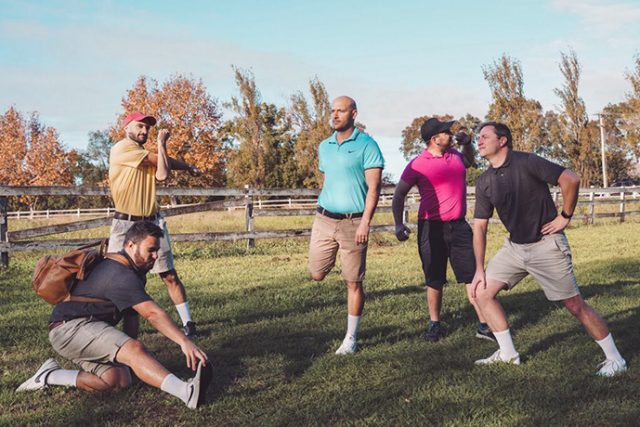 A group of Penrith dads are hitting the pavement to raise funds and encourage honest conversations around mental health.
The five men, from all different walks of life are coming together to take part in the 'Run for the Herd Virtual Festival' to support the charity Batyr.
Group member Andy Tsanadis said the team will be walking around the Nepean River, donned in their best 'daggy dad' attire.
"The virtual running festival runs from the 25th to the 27th of June but we are doing ours on the Saturday from 7am and will be doing two laps of the Great River Walk to make up 14 kilometres," he said.
"We are trying to make a statement by dressing up, so hopefully people will notice us on the walk and say, 'what are these blokes doing?' and start a conversation."
Batyr currently delivers its programs to local schools including Glenmore Park High School, Nepean Creative and Performing Arts High School, Penrith Anglican College and Penrith High School.
The preventative program focuses on education, teaching students how to engage in positive conversations about mental health and to empower them to reach out for support when needed.
With young children, the dads want to play an active role in creating an environment where talking about mental health is just a part of everyday life.
"Our kids are still young but we are looking more towards the future, so our kids can grow up with schools and a social life where there isn't a stigma attached and where mental health is spoken about openly," Mr Tsanadis said.
"I think back to when I was in primary and high school when mental health was brought up and we certainly didn't have programs like this, so we want our kids to be free of shame or feel the need to hide how they're feeling."
Mr Tsanadis said they would love the community to support them with some donations or words of encouragement on the day.
"All the money raised will go to Batyr's preventive and educational mental health programs that are run in schools from years nine to 12," he said.
"We can also bloody well use the exercise, so if you see us on struggle street on our walk, give us a here come's trouble!"
To donate to the cause or for more information on the walk, visit www.runfortheherd.com.au/t/whoisyourdaddyandwhatdoeshedo.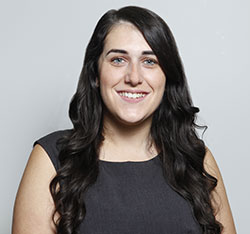 A graduate of Western Sydney University, Emily covers Local, State and Federal politics for the Weekender, as well as crime and general news.