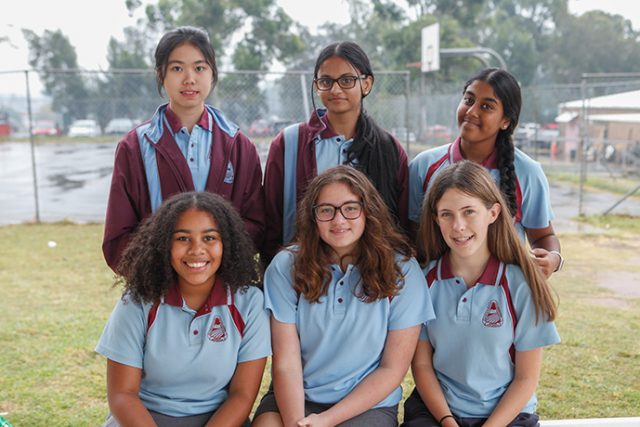 A group of local students are donating the proceeds of their class project BBQ to The Haven after realising the scope of domestic violence in Australia.
Sekela Eliudi, Katelyn Hancock, Chloe Coates, Charla Siow, Suprathika Boppana, Sanudi Wanniarchchi and Sana Ranjun all participate in Commerce and Work Education classes together and were running a BBQ on the day of their school's cross country carnival as part of their class work.
They had previously considered collecting and donating sanitary products to the Haven, a Women's Shelter in the Nepean area. However, when they raised much more than expected through the BBQ, they decided to donate the full amount to The Haven instead.
"In the news lately there's been a lot of domestic violence … and we noticed that it was increasing," Suprathika, one of the participating students said.
"Our first plan was to get sanitary products and donate them, but we ended up raising over $800, so we decided to give it to The Haven."
The girls said it was discussions at school that got them thinking about these issues.
"There were numbers in the news talking about how one woman every week gets killed because of domestic violence, and that's pretty sad," Sana said.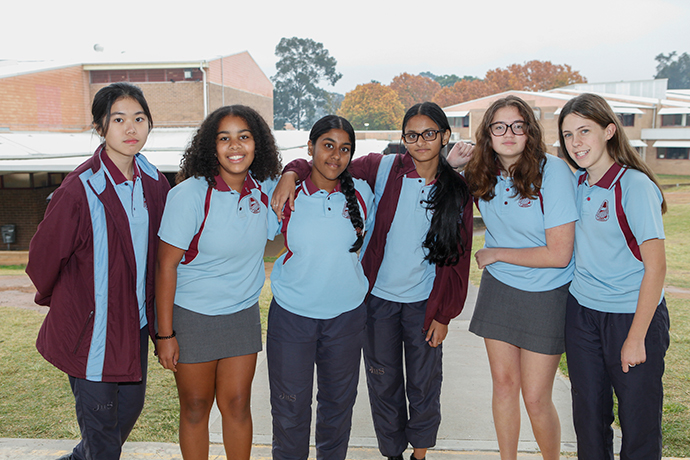 Teacher Shea Rigney said she was proud of the students.
"We've spoken about inequality in class … between pay and jobs and things like that, and it had come up," she said.
"It's part of what comes up in discussions – kids ask questions and you want to answer. There was a link we saw on the website saying that $100 gives a woman and her child 48 hours of care, so we assume it will go towards that.
"I'm so proud of them, they worked really hard – they didn't even take any breaks on the day."
The Haven is a volunteer-led organisation relying on non-government assistance. While 50 per cent of the $500,000 it takes per year to run the shelter is received from Women's Community Shelters, the remainder comes from fundraising and community help.
Erin Christie is the Weekender's entertainment and community news journalist. She has worked with Are Media, Good Reading Magazine and a host of other publications.