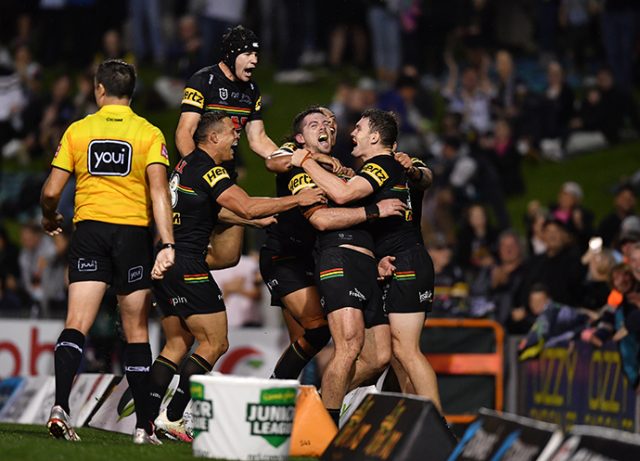 You don't win competitions in March, the critics say.
You don't win them in April either, re-affirm the doubters.
And according to some bloke on Twitter, May isn't the time you win them either.
At some point, people will hopefully start to enjoy watching winning footy teams but until then, Penrith have become the hunted, and in some cases the hated.
That's the reality of success – there's always someone waiting to bring you down when you reach the top.
Not that it bothers these Panthers much. Most have grown up in greater western Sydney or the bush, constantly confronted with adversity, challenges and being told someone else is better.
Whether it be in footy or in life, they've had to work harder than the bloke a little further east. They've had to prove themselves time and time again, often after being told they can't possibly do it.
30-odd blokes and not a silver spoon among them.
This is the reality of the team that has been built at the foot of the Mountains. You can call them arrogant, you can put them down, you can poke them about what happened in October last year. It's water off a duck's back because collectively this group always responds by winning. By doing what someone said they couldn't.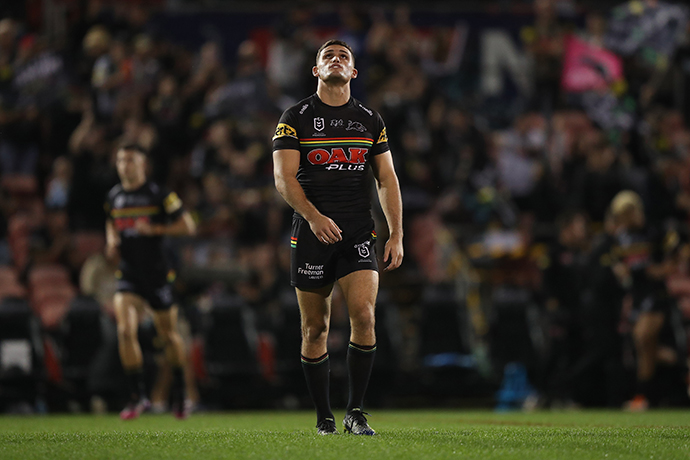 This Sunday, Penrith head back to arguably where the club hit rock bottom two years ago.
It was at Magic Round 2019 when the Panthers were trounced 30-4 by the Wests Tigers, blown off the park by an early onslaught they never recovered from.
In the aftermath, everything about Penrith and coach Ivan Cleary was questioned. The response took time, but like his players, Cleary answered the critics (including many wearing Penrith jerseys) by winning, assembling the team that would rocket to the Minor Premiership in 2020 and sit with nine straight wins in 2021.
All part of the process, one that Cleary started many years earlier and was sent on an enforced sabbatical from.
A process that, some 736 days after that Tigers loss, has Penrith as short-priced favourites to collect a 10th consecutive win to start the season.
This Gold Coast team isn't a bad footy side, albeit an inconsistent one. Justin Holbrook can coach, he just hasn't found the magic touch yet to make the Titans the Finals-certainties many thought they may be given their recruitment for this season.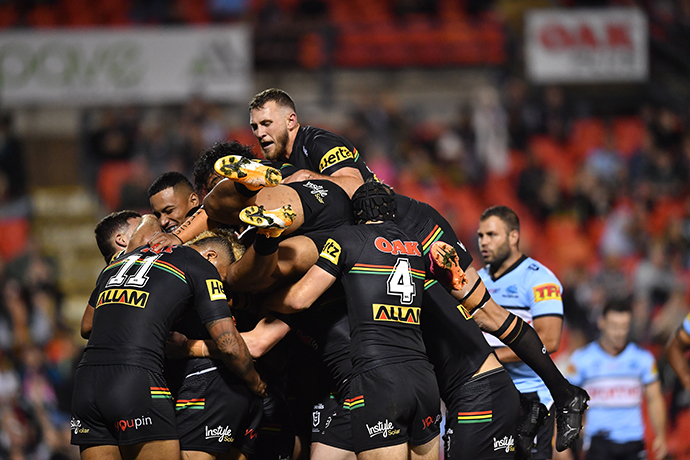 But you get the feeling that no matter what Titans team turns up on Sunday night, Penrith will have its measure. Last week's 48-0 thumping of Cronulla got the side back into a mood that no opposition coach would want to confront at the moment. Incredibly, it was the third time this season Penrith had held an opposition scoreless. That defensive brick wall is reflective of this team's general attitude – don't let too many people in, and if you do, be accountable for it and respond.
You might not win competitions in May, but you sure do build the bridge to get there.
Tip: Panthers by 18.
Penrith and Gold Coast play as part of Magic Round on Sunday, May 16 at 6.25pm.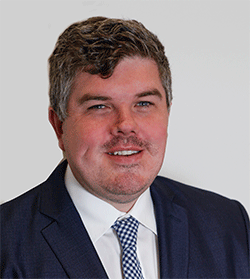 Troy Dodds is the Weekender's Managing Editor and Senior Writer. He has more than 20 years experience as a journalist, working with some of Australia's leading media organisations.