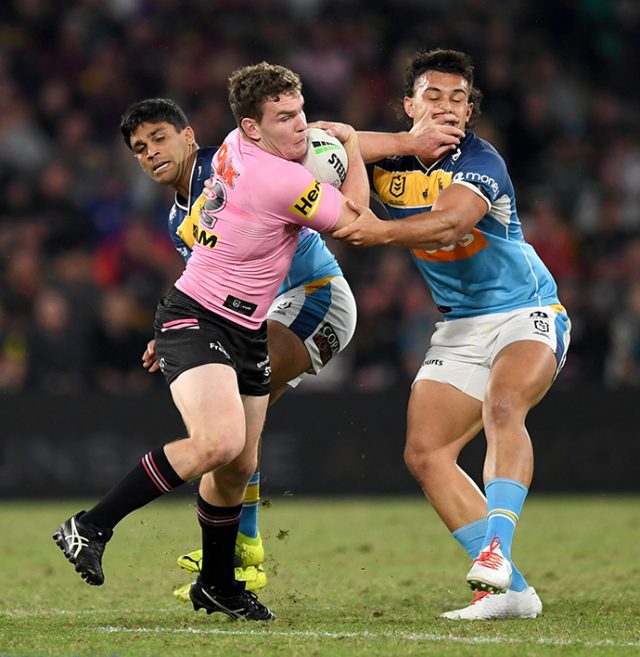 Tough as nails backrower Liam Martin thought he was part of one of the great team tries of Magic Round last Sunday evening before it was sensationally disallowed due to foul play.
"It was a stitch up," Martin said of the decision to rule no try.
"I can't believe they (NRL Bunker) took it off us," he continued.
Penrith's entire fan base thought one of the best team tries of the weekend was scored when Viliame Kikau crossed the line in the 52nd minute, however the Bunker overruled the on-field referee's decision when it deemed Martin's fend on the Titans defender, earlier in the play, was too high.
"I knew as soon as the referee blew the whistle that he was going back to me," Martin said.
As a result of the NRL's crackdown on high shots during Magic Round weekend, the 24-year-old from country NSW was put on report by referee Adam Gee, but was ultimately not sin binned or charged by the Match Review Committee the following day.
With the Panthers smashing the Titans 48-12 to remain on top of the ladder, Martin said his first Magic Round experience was an enjoyable one, even though it was largely overshadowed by the NRL's controversial crackdown on high shots.
With Penrith's match against the Titans the final fixture of the round, it allowed the competition leaders to approach the game in a much smart manner – which ultimately paid off when prop Moses Leota was sent to bin for 10 minutes in the first half.
"We knew at some stage we'd go down to 12 men for something, so we sort of prepared for it by defending with 12 men at training," Martin revealed.
"It did eventuate with Moses going to the bin, so it was lucky we did train for that."
A record 14 players were sent to the bin, while three players were sent off during a wild and wacky weekend at Suncorp.
Martin said the sudden crackdown didn't affect the playing group's mindset too much in the lead-up to the match and that he, personally, won't be changing the hard-nosed style he plays as a result.
"I can't really change my game too much, I'm not one to go out and take heads off, so I'm alright in that department," he said.
"As a group, we talked this morning and decided that there's no point whinging about it (crackdown), we just have to adapt our game if this is how it's going to be refereed from now on."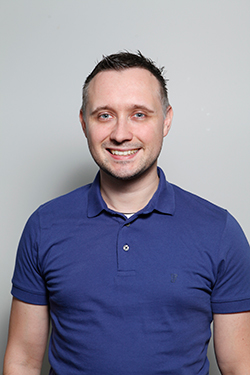 Nathan Taylor is the Weekender's Deputy Editor and Senior Sports Writer. He also compiles the weekly Chatter on the Box TV column. Nathan is an award-winning journalist, who has worked at the Weekender for a decade.