Penrith Council intends to snap up the former Rocla site at Emu Plains for a hefty $50 million, the Weekender can reveal.
After months of speculation, including that the industrial site could become a Costco or IKEA, the previously confidential deal surfaced in the minutes of Council's latest business paper, released today.
"After extensive investigations and independent expert advice, Penrith City Council is intending to purchase 158-164 Old Bathurst Road as an investment into the local community," a Council spokesman confirmed.
"It is envisaged the site could provide a modern industrial precinct of up to 40 lots to support local businesses in desperate need of space.
"This will also deliver much needed local employment opportunities."
The concrete pipe and precast plant ceased manufacturing in April last year due to poor profitability.
Sydney-based Aon Ari Property, which purchased Penrith's former Crane Enfield Metals site and is in the process of reviving its manufacturing capabilities, hoped to similarly save the Rocla site and make it its second manufacturing hub under the brand 'Manufactor'.
Aon Ari CEO John Joannou said they had been in "very deep discussions" with Rocla's owner Fletcher Building.
"The truth is we had made a significant offer and we were taken aback when we found out the amount paid," he said.
Deputy Mayor Tricia Hitchen and Councillors Mark Davies, Bernard Bratusa and John Thain voted against the motion, which was tabled in the confidential business portion of Council's Ordinary meeting on April 26.
Cr Davies believes the large acquisition goes a step too far and is driving investment out of Penrith.
"What does it say to people who want to invest in our city?" he said.
"Other developers can't compete with Council, so they're just going to go 'well we'd rather go to Liverpool or elsewhere where we're not competing with Council'."
Cr Hitchen also expressed concerns.
"Personally, I just don't think Council should be playing the part of developer," she said.
"I know a lot of councils have been caught out recently for not sticking to their core values – roads, rates, rubbish and everything else – and I thought it was a big financial leap and I wasn't sure it was the right thing for Council to do."
10 Councillors voted in favour of the acquisition, with Councillor Jim Aitken not taking part in the vote due to owning two shops in the vicinity of the area.
Councillor Marcus Cornish said it was a wonderful opportunity for the people of Penrith.
"Money that is made from the development of this site will go back to the community to fund well-need projects for the public," he said.
Contracts are currently being finalised, the Council spokesman said.
However, Council failed to advise how the acquisition will be funded or if any projects would be placed on the back burner as a result.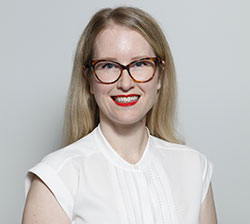 Alena Higgins is the Weekender's Senior News Reporter, primarily covering courts and Council issues.