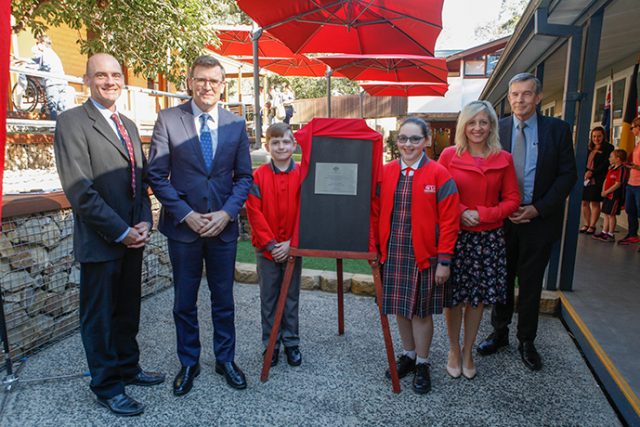 The Lakes Christian College at Castlereagh has celebrated the opening of its new Outdoor Learning Centre with a visit from the Federal Education Minister Alan Tudge and Member for Lindsay Melissa McIntosh.
Children from Kindergarten to Year 2 sat with a handful of parents for the unveiling of a plaque to commemorate the opening of the space, which has been built right outside their classrooms to encourage outdoor learning and provide a place for play.
Last year, The Lakes were awarded a $20,000 grant to go towards building the outdoor area, which now features seating, shading panels and greenery for the kids to sit among.
"It was just a bit of a dirt hill, which being in the middle of the school was a bit of an eyesore … I had the idea to retain it and make it an area right outside the classroom that the kids could use," Ross Donoghue, the Facilities Manager at the school said.
The school acquired the grant through the Local Schools Community Fund, and with the help and advocating of Ms McIntosh.
"The school came to me with this need … they lacked an area for kids to sit in and enjoy recess and play, and I think it's so important to support schools like this," she said.
"Seeing the kids today and how happy they are and how much they actually do use the space is exactly why we have grants like this to support our local schools."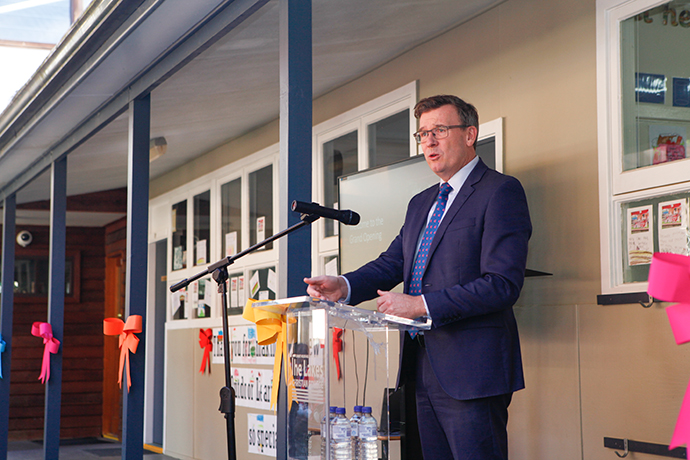 Mr Tudge addressed the students and parents during the opening to discuss the government's commitment to projects like these and schools like The Lakes, which he called one of the 'thriving, lower-fee Christian schools'.
"We want to support you in these smaller capital projects so that you kids can have great play areas and assembly areas," he said.
"Equally, we're all in on supporting you in your ongoing, recurrent costs as well because we deeply believe in the principle of school choice for parents. You're not only educating these kids with the high academic standards, but equally imparting the values that parents want, and so many in the community are looking for."
Erin Christie is the Weekender's entertainment and community news journalist. She has worked with Are Media, Good Reading Magazine and a host of other publications.