Glenmore Park residents can say goodbye to slow Internet, with NBN Co announcing the suburb will have its fibre broadband connection upgraded by 2023.
Starting from the end of the year, eligible people can request an upgrade from Fibre to the Node (FTTN) to Fibre to the Premises (FTTP) when it becomes available to access higher speed broadband services.
Chief Executive Officer at NBN Co, Stephen Rue, confirmed the latest list of suburbs and towns across Australia to be upgraded, which will see an additional 900,000 homes and businesses benefit.
Founder and General Manager of local Internet Service Provider, Iperium, Nathan Brookfield said he regularly gets complaints from his Glenmore Park customers.
"Our customers have issues weekly, from connections dropping out and low speeds which is due to aged infrastructure. They are using copper which was installed in the '80s and are running on NBN Fibre to the Node," he said.
"It is very susceptible to the weather and due to the layout of Glenmore Park, a large number of homes are also in excess of 100 metres from the individual nodes which cause slower speeds and unreliability in services."
The upgraded technology will see Glenmore Park move in line with other suburbs that are already benefitting from high speed NBN.
"Penrith CBD, parts of Cranebrook, all the way to Kingswood have already got this fibre, so this upgrade will see Glenmore Park move to the same technology which residents in Mulgoa Rise and the newer estates already get to enjoy," Mr Brookfield said.
"Fibre to the Premises will allow for a significant increase in reliability due to the fibre being sealed in glass and it will allow people to access NBN Ultrafast plans, providing download speeds up to 1000Mbps over current maximum speeds of 100Mbps."
Mr Brookfield said he would encourage customers to make the switch, but they will have to update their current plan.
"Users will need to contact their Internet Service Provider to upgrade to a higher tier plan to be put on the list to switch over to FTTP once the area has been upgraded," he said.
"Currently it can cost up to $20,000 in most cases to upgrade your home to FTTP from FTTN through NBN's technology choice plans, so it would be worth doing it through this plan to avoid that cost."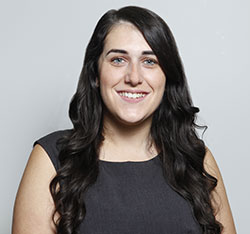 A graduate of Western Sydney University, Emily covers Local, State and Federal politics for the Weekender, as well as crime and general news.