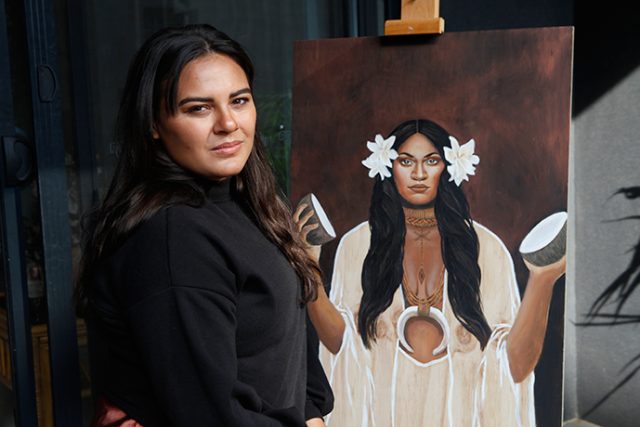 Ebony Cornelius Mau'u had a tough childhood experiencing domestic violence at home, but she used her imagination to escape.
The Penrith artist started putting that imagination on paper and now sells her paintings through her online business, Ivory Art.
The 23-year-old got into art as a teenager as a way to deal with what she had experienced.
"One of my parents was an alcoholic and we didn't have the best childhood… mainly verbal and mental abuse which took a toll on us kids, lots of running away from home and poor communication," Ms Cornelius Mau'u said.
"That same parent used to be an artist back in the day, but I got into art once I was in high school and needed to find a healthy outlet because I was in a real negative state of mind and saw the potential to spiral."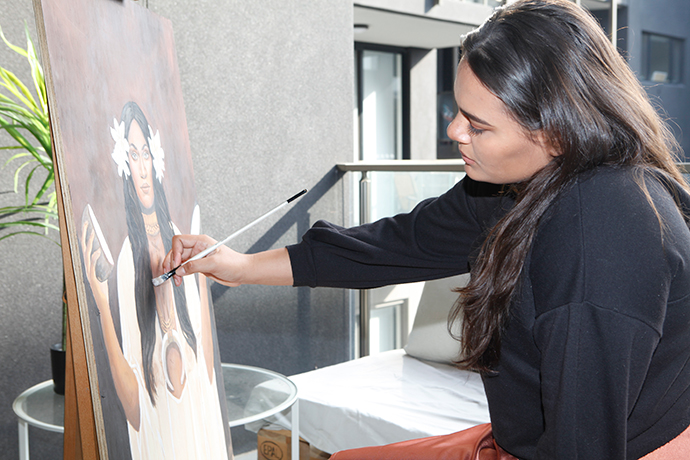 Discovering she had a natural talent for art herself, Ms Cornelius Mau'u said she started painting more and more to express herself.
"With our situation I would go outside a lot to get away and then I would live in a dream land in my head to escape, so you will notice my paintings feature nature, and then live on the line of fantasy and reality," she said.
"I also love drawing exotic women as one of my parents is white and one is dark, so when I was young I had a cultural complex and felt I didn't fit into either but these strong women were how I wanted to express myself."
Starting to sell her art and paint custom pieces a few years ago, Ms Cornelius Mau'u hopes to make her business, Ivory Art, her full-time job.
"I started signing my pieces Ivory instead of Ebony as almost an alter ego but it is also a double meaning because my paintings are like my ivory treasures, they are rare and special," she said.
"I find a lot of people that buy my art have had similar stories to me and make a really strong connection with the paintings, my art makes them feel something and becomes their own outlet in a way."
The view the collection and purchase an artwork, head online and visit www.ivoryartstore.com.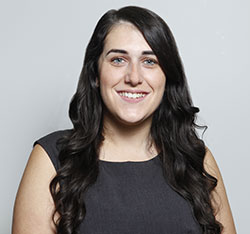 A graduate of Western Sydney University, Emily covers Local, State and Federal politics for the Weekender, as well as crime and general news.