Penrith's growing list of venues will have some fun and games added, with construction of a new dumpling bar, named Duck Duck Goose, set to begin next month.
Opening in late August on High Street, Penrith, business partner Jake Farragher said Duck Duck Goose will provide great hospitality in a fun venue.
"The bar is the key piece but then you can order dumplings, bao and more substantial dishes from there as well, which you then pick up at the back of house when a light flashes with your number," he said.
"It will have a really fun vibe with music, floor to ceiling neon lights, great architecture from our designer Killing Matt Woods, who always gets it right, and of course cocktails and drinks."
Trading late through the week and until 2am on Fridays and Saturdays once opened, Mr Farragher said it will add another element to the area's nightlife culture.
"Penrith needs more places where you can socialise that are not underpinned by gambling, so we are adding to the entertainment precinct that places like Astina and Checho's are a part of," he said.
"We are also creating a hole in the wall on the Allen Place car park where you can order takeaway dumplings after dark rather than the traditional kebab on a night out."
With some of the team also involved in the café Percy Plunkett, and a new Italian venture Gellafrenda, which is currently under construction at Nepean Village, the bar will once again be a joint effort by proud locals.
"Penrith's hospitality landscape is getting better, I know people are doing other projects that are exciting and I think we're finally getting places that provide great experiences without having to travel, which is what we deserve," Mr Farragher said.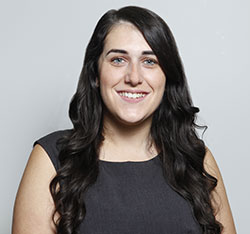 A graduate of Western Sydney University, Emily covers Local, State and Federal politics for the Weekender, as well as crime and general news.