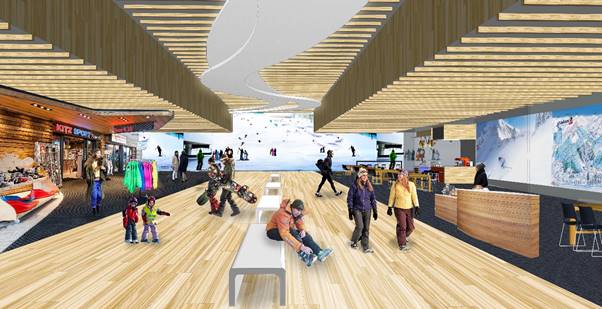 The $300 million winter sports facility proposed for Tench Avenue has hit a major stumbling block.
Penrith Councillors are due to vote on the Planning Proposal for Winter Sports World on Monday night, with the current recommendation being not to support it.
"Whilst the proposal would bring many economic benefits to Penrith, the report recommends that the Planning Proposal is not supported on the basis that the proposal is not suitable for this particular site," the report prepared for Councillors states.
"Whilst the proposal is consistent with the vision of the Riverlink precinct to promote tourism, it is inconsistent with the desired future character which is of a low scale-built form.
"On this basis, should the proposal advance to a development application it would be very difficult to approve."
Consisting of a 300-metre indoor ski slope, ice skating rink, ice and rock climbing facilities, altitude training and a 170-room hotel, the project would become Australia's first year-round indoor snow resort if it were to get off the ground.
It would also require maximum height controls to be lifted from 8.5 metres to 54 metres to enable to structure to go ahead.
The development, slated for corner of Tench Avenue and Jamison Road, has been meet with strong opposition from nearby residents.
During the public exhibition of the Planning Proposal, draft Development Control Plan and Voluntary Planning Agreement late last year, Council received 93 submissions.
Sixty-one objected to the development, including 50 from residents of Nepean Shores, a community of short and long-term residents, located adjacent to the south of the subject site.
"The site's design opportunities are limited due to the development's requirement for a strict building envelope and a 54-metre building height, meaning the design would significantly restrict solar access to dwellings at the adjacent Nepean Shores site," the report states.
"After consideration of the matters raised in public and agency submissions, it can be concluded that several key matters are not able to be fully addressed and resolved as part of this current Planning Proposal process."
If the current recommendation is carried, Council will then request the Department of Planning, Industry and Environment to issue an altered Gateway Determination that states that the Planning Proposal should not proceed.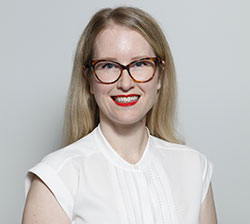 Alena Higgins is the Weekender's Senior News Reporter, primarily covering courts and Council issues.