The future of Wallacia's golf course has been revived after the NSW Government announced a shake up of Sydney's cemetery industry this morning.
Minister for Water, Property and Housing Melinda Pavey revealed the government will merge the five existing Crown cemetery operators in metropolitan Sydney – including Catholic Metropolitan Cemeteries Trust (CMCT) – into one, after a statutory review found a danger of financial collapse.
The formation of a single entity for Crown cemeteries, known as 'OneCrown', is a key recommendation from the independent Statutory Review of the Cemeteries and Crematoria Act 2013.
"The review found the five existing Crown cemetery operators are collectively facing combined unfunded liabilities of more than $300 million and Sydney is fast running out of cemetery space," Ms Pavey said.
"Consolidation will ensure the financial sustainability of the sector, allowing us to strategically address the need for more cemetery space while delivering culturally relevant and affordable interment services."
Earlier this month, CMCT was granted approval from the Land and Environment Court to establish 40,000 burial plots on the golf course, which would be halved to nine holes as a result.
However, the shake up now casts doubt on whether a cemetery of any kind will go ahead on the site.
Councillor Ross Fowler welcomed the announcement.
"I'm very happy with what the NSW Government has done," he said.
"I think it really bodes well for the golf course continuing its operations into the future and there not being a cemetery in Wallacia."
Cr Fowler also requested Council consider establishing a taskforce to assist with the transfer.
"I've asked Penrith Council to basically get themselves a taskforce or group together to ensure that the recreational land in the south of the city remains recreational land, and that Council helps, as an interim sort of vehicle, with the changeover from CMCT," he said.
The NSW Government will appoint Lee Shearer as Administrator, as the first step towards the establishment of OneCrown, taking on the functions of the boards of the five Crown cemetery operators, Ms Pavey said.
This includes overseeing the recruitment of a single, multi-faith, multi-disciplinary skills-based board that will manage OneCrown's operations, establishing an advisory group to ensure the interests of all faiths are represented at all times, looking after the day-to-day management of cemeteries, acquiring and developing new cemetery land.
In the immediate term, there will be no change to the operation of Crown cemeteries, with existing staff continuing in their roles.
The Weekender has reached out to CMCT and St Johns Park Bowling Club, which operates the clubhouse, for comment.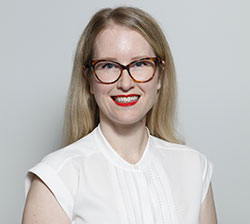 Alena Higgins is the Weekender's Senior News Reporter, primarily covering courts and Council issues.