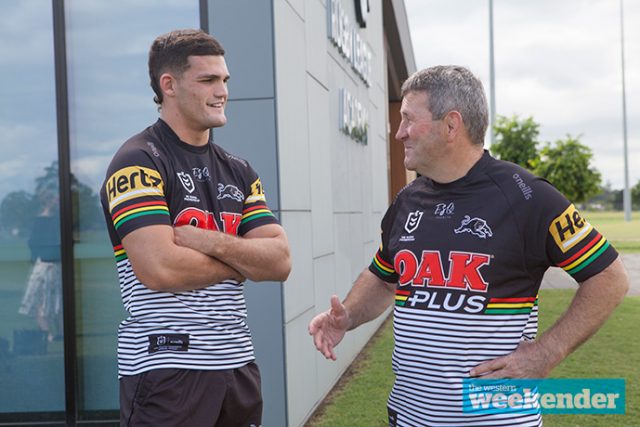 No one in Friday's Panthers line-up was alive when the club won its first premiership back in 1991, but that won't deter them from putting on a hell of a show for the men they are trying to emulate.
The majority of Penrith's 1991 premiership-winning team will be in the crowd for Friday's blockbuster against Canberra, which will also celebrate 30 years since the club's maiden Grand Final win.
Before the current crop of Panthers and Raiders stars go to battle this evening, 16 heroes from the famous 1991 squad will do a lap of honour around BlueBet Stadium before settling into their seats for a night of reminiscing and footy, of course.
Panthers legend Royce Simmons – who scored two tries in Penrith's famous 19-12 win over the Raiders – said he can't wait reunite with his old teammates again.
"I'm looking forward to seeing the boys, I think there will be 16 of us there," he said.
"These days I only see the local boys like Colin Van der Voort, Col Bentley, Barry Walker and Brandy, so it'll be good to catch up with the others on Friday night."
Penrith will wear a replica of the popular 1991 jersey during Friday's all-important clash, with Panthers co-captain Nathan Cleary drawing inspiration from the club's legendary crop of players.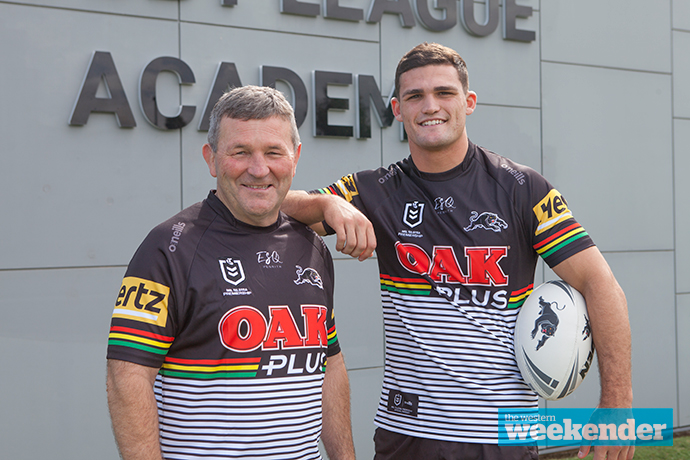 "This is why I love this club so much, it's a very tight-knit community," he said.
"Brandy, MG and Royce are always constantly around and we're very grateful for that. They always have cool stories to tell, and it's just cool being able to talk to them. They are legends of the town and I think the best thing about them is they are super humble and always have the time of day for everyone."
Cleary revealed that before the season started, Simmons sat down with this year's Panthers team to offer some words of encouragement. Having lost a Grand Final himself in 1990 before ultimately winning the following year, Simmons knew exactly what Cleary and his teammates were going through.
"I think you learn from that game… I think you learn how much it hurts you," Simmons said.
"Before you lose a Grand Final, I don't think you realise how much pain you actually go through."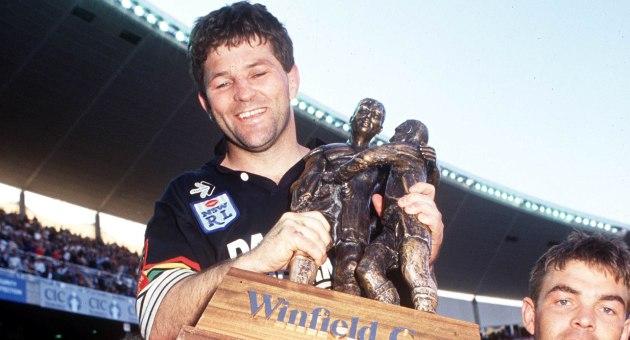 While the first Sunday in October is many months away, it appears Penrith are on track for another sensational year and, quite possibly, a date with redemption.
While the 2021 Panthers are in awe of the historic 1991 squad, the feeling is mutual, but in reverse, Simmons said.
"If this Panthers team played us, they'd beat us by a hundred – I have no doubt in the world," he said.
"I'm not saying they are more skilful, but they are bigger and stronger and quicker. It's like when you hop into a new car, it goes faster than the one you had 30 years ago."
In reply, Cleary said Simmons' sentiments were a bit off the mark: "I think that's absolute rubbish… Royce is as humble as they come. He'll tell you that he wasn't meant to play in that Grand Final team, but he ended up scoring a double."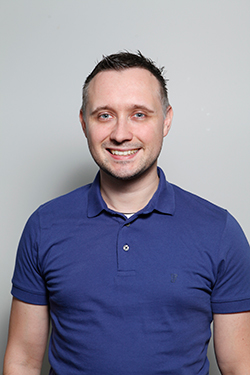 Nathan Taylor is the Weekender's Deputy Editor and Senior Sports Writer. He also compiles the weekly Chatter on the Box TV column. Nathan is an award-winning journalist, who has worked at the Weekender for a decade.