While the hard Kingswood clay made for a difficult sod turn, work has officially commenced on the construction of a $54 million medical facility opposite Nepean Hospital.
Set to open in early 2022, the Matilda Private Hospital Nepean is a 90 bed sub-acute hospital being built off Somerset Street and Orth Street, Kingswood.
Matilda Health Care CEO, Dr Harry Pannu, said with the growth of the area, there is a demand for increased services.
"Western Sydney's population is one of the fastest growing regions and whilst the Government has spent $1 billion for Nepean public patients, we then have a whole cohort of private patients who are using public facilities, so we need to provide the best possible care for both," he said.
"The number of residents in the 70-to-84-year age group is forecast to increase by 166 per cent by 2036, so it is important that the community has public and private health services working hand in hand to provide optimal care."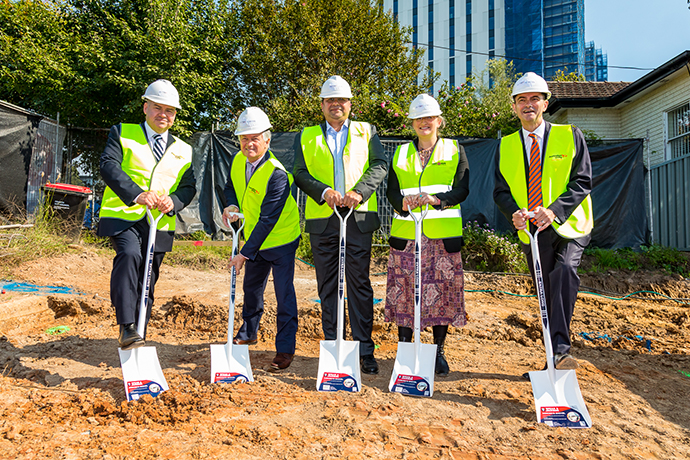 Providing 250 jobs during construction, the hospital will specialise in rehabilitation, medical, geriatrics and mental health, along with in-demand services which will employ nearly 300 people once completed.
Matilda Heath Care has signed a 30-year lease and major works agreement to develop and operate the hospital, which is being financed by Australian Unity's Healthcare Property Trust.
Australian Unity General Manager for Healthcare Property, Chris Smith, said that they plan to be at the forefront when it comes to applying private capital to build social infrastructure.
"We are proud of the 21-year journey we have been on with our investors, many mums and dads that have invested their retirement savings for a long-term income stream with our passive returns," Mr Smith said.
"In 1999 when the Trust commenced, it started with a portfolio of four hospitals in Adelaide and Victoria valued at $70 million and today it owns 62 properties in over five states with $2.5 billion of portfolio assets."
Mr Smith said they are already looking at the long-term vision to provide for both their clients and the community.
"We have bought six housing blocks across the street and are starting to frame up plans for that so both teams are excited for the expansion potential," he said.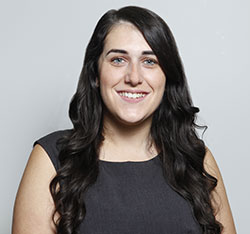 A graduate of Western Sydney University, Emily covers Local, State and Federal politics for the Weekender, as well as crime and general news.