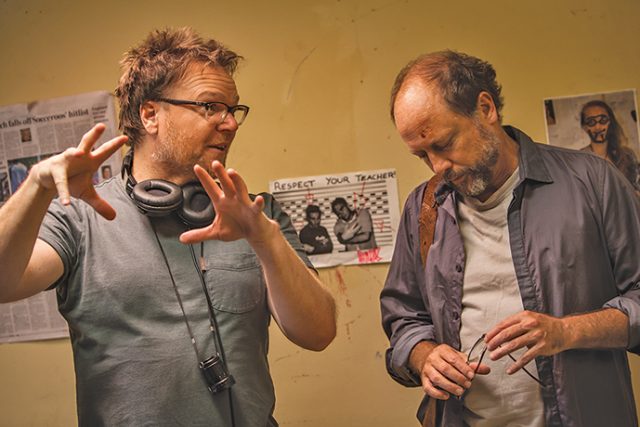 Local film director and former Western Weekender journalist Heath Davis is back creating with his new movie, 'Christmess', expected to start filming this July.
"It's an honest depiction of Christmas in Australia, in western Sydney, and all the chaos and heat that comes with it," Mr Davis told the Weekender.
"We're shooting in the Penrith area and pretty much all around most of western Sydney, that's the plan.
"We have great locations out here that people can't see, not every Aussie lives around the harbour, or in the inner city, or in the outback – most Australians live in suburbia, and we don't get enough stories that represent that."
'Christmess' is not your average Hollywood Christmas movie, instead focusing on what Christmas is really like in this part of the world.
Davis said that although he had the idea for some time, it came to fruition while he was watching a lot of Christmas movies at the end of 2020.
"I always wanted to make something that depicted it accurately, because it's a very emotional time for many reasons, and also I wanted to make something that encapsulated how hard it is," he said.
"It can be just physically, the heat, the stress financially and all those things, the alcoholism, everything … the whole year just builds up to this powder keg that is Christmas."
This is Davis' fourth feature film, but he has been making short films since his time at Western Sydney University, where he studied Journalism and Film Production.
He worked as an Entertainment Journalist at the Western Weekender for several years before leaving to fulfil his dream of making films.
"I really just started making short films as a young pup, just always loved it as a kid," he said.
"I just kept making short films, and they did well … it's kind of like a calling, I suppose."
Davis' team is currently crowdfunding for the 'Christmess' filming project, which they hope to begin in July and complete by December.
They have raised a reported $44,000 thus far, which is near halfway to the goal.
Steve Le Marquand and Susan Prior are already confirmed to star in the film.
You can get involved with the project by donating at www.indiegogo.com/projects/christmess#/.
Erin Christie is the Weekender's entertainment and community news journalist. She has worked with Are Media, Good Reading Magazine and a host of other publications.