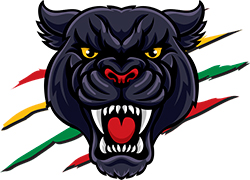 New Fish deal stalls
I'm told that it could be a little while longer before the Panthers and James Fisher-Harris agree on a new contract. While Penrith has made the 25-year-old a priority for the future, it's becoming apparent the two parties are fairly wide apart on the terms of any new deal. Both the club and Fisher-Harris expect a deal to be done, but it may take a bit longer than anticipated.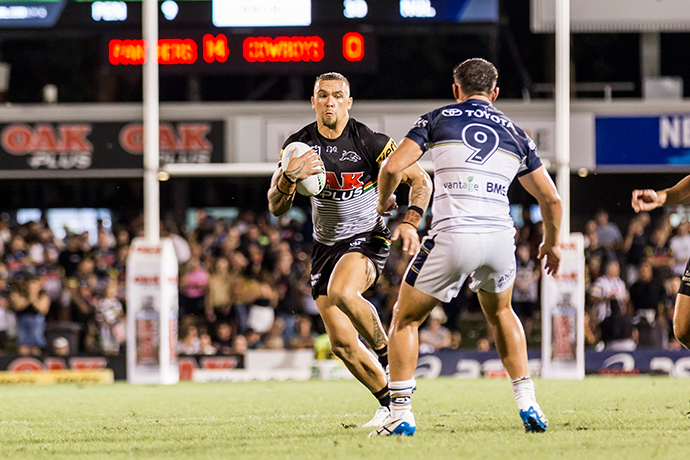 NRL 360 paints itself into a corner
There is ongoing confusion over the obsession with Penrith's supposed "arrogance" on Fox Sports' flagship program 'NRL 360'.
While the incident involving Stephen Crichton and Canberra's Joseph Tapine was worthy of discussion, the program was still talking about it nearly two weeks later as they desperately tried to paint Penrith's playing group, which is widely respected amongst most of the media, as some sort of grubs.
The coverage has even led to other journalists, including AAP's Scott Bailey and Nine's Danny Weidler, to leap to Penrith's defence. The 'NRL 360' gang even asked a bemused Newcastle coach Adam O'Brien if he thought Penrith was arrogant, a question he understandably chose to deflect.
Meantime Canberra spent last week so focused on Penrith that they forgot to show up for the game against Parramatta, easily beaten 35-10 at home.
"Where's the character in that?" Buzz and Kenty go head to head over melee controversy 👀 #NRL360 pic.twitter.com/oHcTLvW63L

— Fox League (@FOXNRL) April 19, 2021
Spotted
Coffee time: Panthers star Stephen Crichton grabbing a coffee at the new Caddens Corner shopping centre last weekend
Powerhouse meal: Panthers coach Ivan Cleary and Chairman Dave O'Neill enjoying dinner with their partners at Avli restaurant in Cranebrook last weekend.
Judiciary result a surprise
The Panthers were quietly confident that centre Paul Momirovski would get his dangerous contact charge downgraded at the judiciary on Tuesday night.
The reason for this was a tackle by Jake Friend in 2020, which drew a similar charge that was downgraded. There's not a lot of difference between the tackles, which left Penrith officials confused when Momirovski's charge stood. He'll miss the next three games.
Jerseys to raise money for charity
The ANZAC jerseys worn in Thursday night's clash against Newcastle will be auctioned off online, with the proceeds being split between the Mose Masoe fundraiser and Men of League. Keep an eye on the Panthers website for details.
Members to be honoured for sacrifice
Penrith officials are finalising the installation of the Roll of Honour, which will become a permanent feature at the Rugby League Academy. The Roll of Honour recognises the fans who donated their memberships to the club in 2020 when the Coronavirus crisis struck the game.
Members have been urged to check the temporary Roll of Honour at Panthers Stadium or the upcoming digital version to make sure their details are correct.
Panthers head west
The Panthers will spend much of next week in Bathurst in the lead-up to Saturday's game against the Sea Eagles. It'll be the first time in two years Penrith have made the trip west after the 2020 game was cancelled due to COVID-19.
Players are expected to attend a meet and greet session at the Peachey Richardson Gala Day and will participate in the Play Like a Panther Super Clinic next Thursday afternoon.
Publication to focus on Penrith's first 25 years
There's a rumour doing the rounds that an exciting new special publication may be released later this year, with a specific focus on Penrith's first 25 seasons and the path to the 1991 Grand Final.
It's being worked on as part of the 30th anniversary celebrations of the club's first Premiership and has involvement from one of sport's most respected authors, and a leading western Sydney publisher. Watch this space and save some cash for Father's Day and Christmas presents.
Cool as they like
Our photographer captured a very casual and relaxed Jarome Luai, Stephen Crichton and Brian To'o arriving at training on Tuesday afternoon. They all car pooled together – and arrived to a very loud rendition of the Vengaboys' 'We Like To Party'.