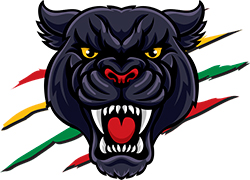 Panthers rule out Lodge interest
Despite the fresh rumours emerging last week, I can confirm the Panthers have zero interest in signing Broncos forward Matt Lodge.
The club understands why it's the target of such rumours given the 25-year-old was once contracted to the club and the Broncos want to move him on, but they have no intention to express interest in the prop.
Even if they did – and they don't – there's no way the club could afford to squeeze him into the salary cap.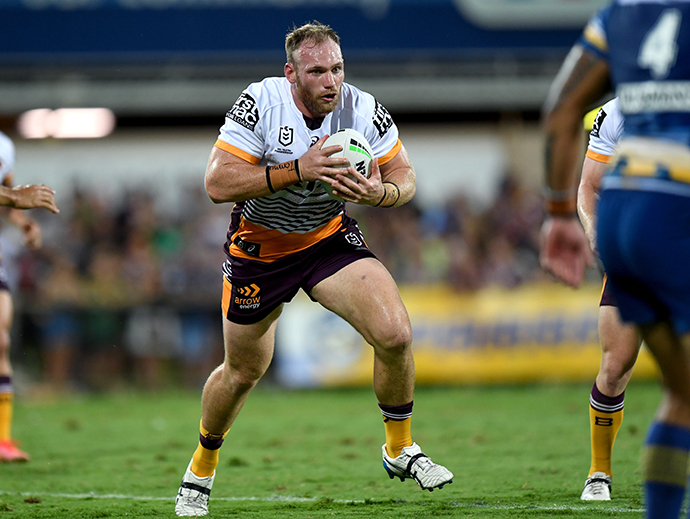 Burton deal going ahead
Makeshift Penrith centre Matt Burton is 100 per cent committed to his deal with Canterbury and there'll be no backflip, despite reports over the past week that he was getting cold feet.
Panthers CEO Brian Fletcher ruffled some feathers with comments he made in the media last week, but they were more cheeky jibes than anything else.
Burton and Bulldogs coach Trent Barrett talk regularly and the 21-year-old has given no indication he wants to back out of the deal.
Ciraldo staying with Penrith
Cameron Ciraldo is sticking around as assistant coach at Penrith despite being linked to Cronulla next year, where he was tipped to join good friend Craig Fitzgibbon in a similar role.
The Panthers took swift action in an effort to keep Ciraldo at the club, and officials were quietly confident he'd stay given the Sharks job was essentially a step sidewards and not forwards.
Not surprisingly the playing group was thrilled when told of Ciraldo's decision after last week's win over Newcastle.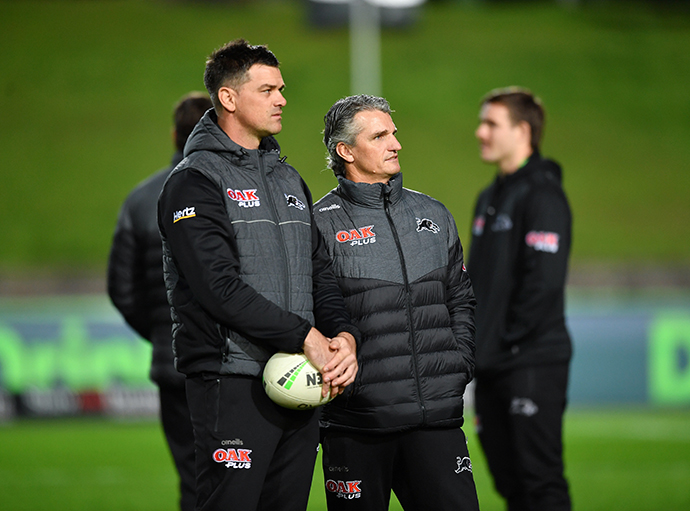 Allam Homes shows faith in Panthers
Penrith's sponsorship team is smiling even brighter this week after Allam Homes signed a five-year partnership extension in a major show of faith in the club. The significant deal ensures the Allam Homes logo will continue to feature on Panthers jerseys, corner posts and in the Allam Homes Chairman's Club at BlueBet Stadium until at least the end of 2026.
"Everyone at Panthers is thrilled to have Allam Homes extend their major partnership for another five years," Panthers Group CEO Brian Fletcher said.
"Despite attracting a lot of interest from other sporting organisations, they've shown great loyalty to Panthers and our community."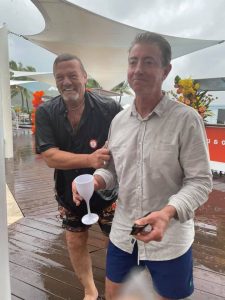 A very Panther wedding
Former Panthers player and powerbroker Lou Zivanovic married his partner Olivia in the Whitsundays last weekend. The invite list was a who's who of the business and sporting world, while Anthony Callea provided entertainment on the big day.
Lou arrived nice and early for the celebrations but still managed to find a TV to watch last Thursday's Panthers v Knights clash.
Spotted
Chairman Api: Panthers hooker Api Koroisau taking photos with fans and sponsors in the Chairman's Lounge prior to last Thursday's clash between Penrith and Newcastle. Koroisau was looking fit and healthy but just a few days earlier he'd been in trouble with illness, ruling him out of an early return from injury. He'll be back against Manly on Saturday.
Lakeside Lunchers: Nathan Cleary and Tyrone May, along with a host of other Panthers players, at the Lakeside Long Lunch last Saturday.
Coach shows off Skills: Panthers coach Ivan Cleary helping out on the tools last Friday to ensure everything for the Lakeside Long Lunch was in readiness.
Captain keeps winning: Nathan Cleary continuing his winning form while playing some Two Up at O'Donoghues in Emu Plains on ANZAC Day.
Commentator keeps fit: A trim and fit looking Triple M and Fox Sports commentator Dan Ginnane getting in a gym session in Penrith prior to calling last Thursday's Panthers v Knights clash. Our spy reports he also strongly considered tucking into some El Jannah for dinner, before showing off supreme willpower and heading straight to the ground instead.
Falls signs first Panthers deal
Local junior Kurt Falls has signed a two-year deal with the Panthers. The 24-year-old playmaker joins the Panthers NRL development list for the remainder of 2021 and will be promoted to the club's top 30 roster in 2022.
A Brothers Penrith junior who played schoolboy rugby league alongside Nathan Cleary at St Dominic's College, Falls has made 12 NSW Cup appearances in Panthers colours since 2019.
"To sign my first full-time contract is so exciting for me and my family," Falls said.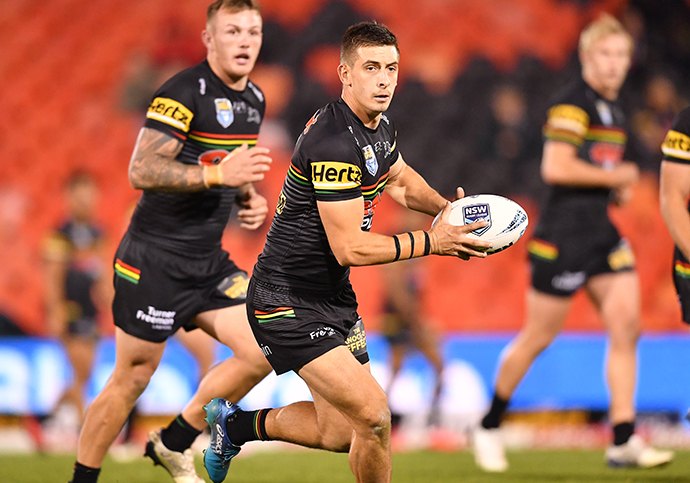 Stadium announcement looms
The rumblings about a State Government announcement surrounding the future of BlueBet Stadium won't go away, especially as next month's State Budget gets closer.
One suggestion last week was that construction on a new stadium could begin as early as 2023, meaning next season would be the last for the current venue.
Watch this space. It's almost certain some sort of announcement is coming.