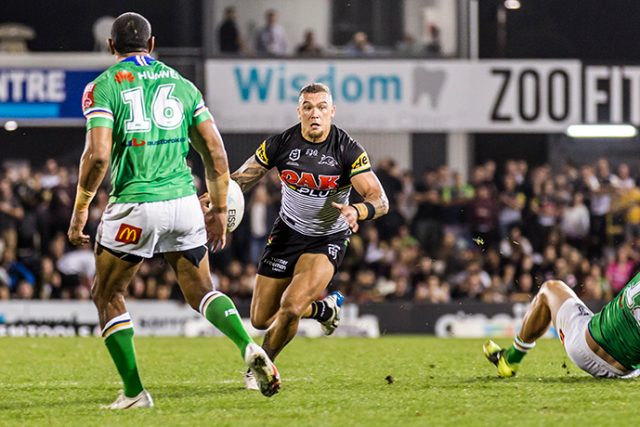 Life is pretty sweet as a Panthers fan right now. From the top down, this club has its head screwed on and is reaping the rewards.
And if you needed any further proof that Penrith has joined the elite group of envied teams that dominate the top of the table and premiership conversations, you only have to look at the rest of the NRL world's jealous streak, which is in full force following last week's win over Canberra.
How sweet it is, especially after the tough times Penrith fans went through prior to this period of success. Supporters need to lap it up and enjoy it – wave at the haters, don't bite back. You're simply sitting in the position they dream to be in.
If what we're seeing out of this team is 'arrogance', then give me more of it. It's not, of course, but those throwing stones from afar don't really understand Penrith. Never have, and a good chance they probably never will.
Back on the field and Penrith face Brisbane at Suncorp Stadium in Round 6 of the NRL, with Ivan Cleary's men looking to keep their unbeaten start to the 2021 season alive.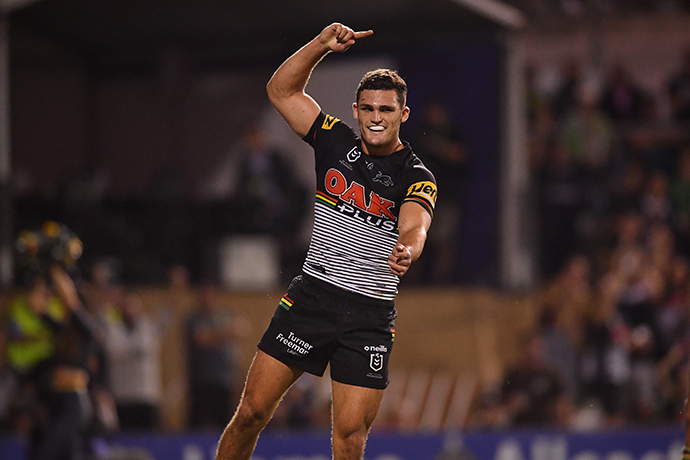 Times must have changed significantly when you're heading to Suncorp Stadium as $1.03 favourites against a team that was once the game's ultimate powerhouse.
The Broncos are on struggle street, with yet another club discovering that the coach is not always to blame for your failures. Kevin Walters will need time, but at present there appears to be very few answers.
What's problematic is not the squad Walters has at his disposal nor the fact that there's just better teams out there at present, it's that he's not getting anything out of his best players.
Case in point – Anthony Milford. The 26-year-old was one of the best five-eighths in the competition a couple of years ago and was seconds away from helping steer Brisbane to the premiership in 2015, now he's been dropped out of the side. It is an example of the real trouble Walters is having getting the best out of the players that are critical to the side's resurgence and rebuild.
Conversely, Ivan Cleary has the opposite of such a problem, hence his side's start to the season. He's not only getting the best out of his top players, but he's getting plenty out of those who aren't in the elite class too.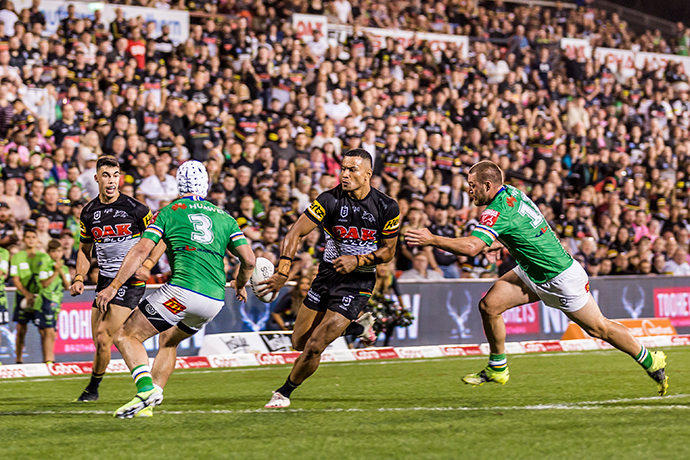 It's why Penrith has been able to continue their strong form despite losing the likes of Dylan Edwards and Api Koroisau – the team has become Melbourne-like in that anyone can slip into the system without the team suffering too much disruption.
All of that means that we have quite the lopsided Thursday Night Football contest, with the Panthers and Broncos simply in very different places right now.
But I'm not totally convinced this will be a walk in the park for Penrith. Brisbane have at least shown form in patches this season, and if a few more things go their way, they may just be competitive here.
Penrith meantime showed signs of imperfection last week, making a few silly errors off set restarts that would have concerned coach Cleary.
The Panthers will slip-up eventually, that's just footy, but it's hard to see it being against this Broncos team.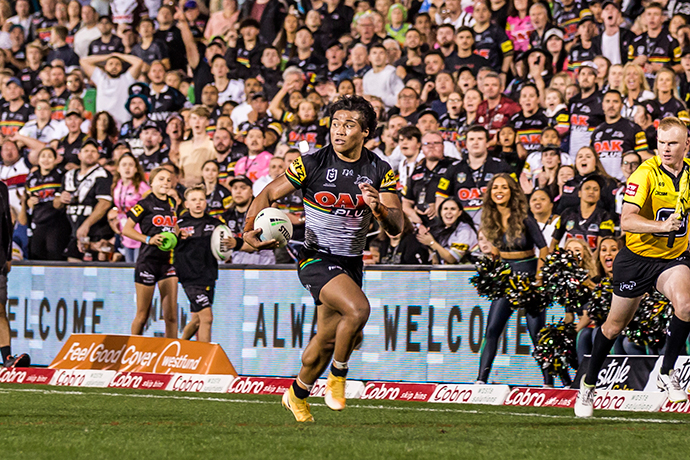 I'm expecting a decent fight from Kevin Walters' side in the first half, but Penrith's youth, enthusiasm and confidence should be too much in the end.
Tip: Panthers by 18.
Penrith and Brisbane play at Suncorp Stadium on Thursday, April 15 at 7.50pm.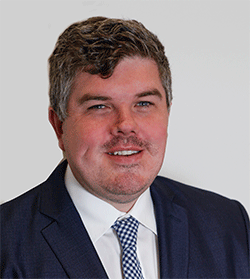 Troy Dodds is the Weekender's Managing Editor and Senior Writer. He has more than 20 years experience as a journalist, working with some of Australia's leading media organisations.