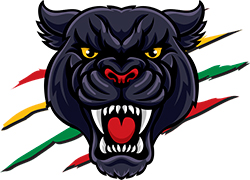 Brandy could miss 1991 reunion
There could be one notable omission from next Friday's 30th anniversary celebration of the 1991 Grand Final.
I'm told the Panthers have pleaded with Fox Sports to allow Greg 'Brandy' Alexander to attend the game against Canberra at BlueBet Stadium, but so far those pleas have fallen on deaf ears. Alexander is lined up to work from the studio that night and Fox won't budge.
It'd be a shame if the captain of the 1991 side wasn't able to attend – surely Fox can give him the night off.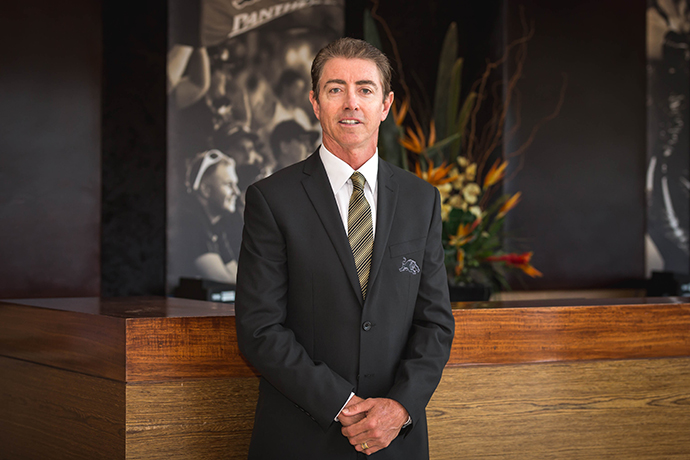 NRL on strict COVID watch
The NRL is taking all precautions to ensure there's minimal disruption to the competition as a result of the COVID-19 outbreak in Queensland. Players across the competition this week moved to level two protocols, which means they need to wear masks indoors, undergo temperature checks at training and games and can't use public transport.
Of particular interest for Penrith fans will be the Round 6 match with Brisbane, due to be played at Suncorp Stadium on Thursday, April 15. Contingency plans are being put in place should the Brisbane situation continue to escalate, including the possibility of that game played in Sydney.
Shot shows nerves of fans
I love this image (right) captured by Weekender photographer Megan Dunn last Thursday night when Penrith snuck home against Melbourne. It shows fans all turned to the video screen, desperately hoping Viliame Kikau stopped Justin Olam from planting the ball to win the game.
The elated response when Kikau's efforts to stop the try became obvious was epic.
Dogs put Smith, Napa on the table
The Bulldogs continue in their attempts to convince Penrith to grant Matt Burton an early release from his deal, but they actually almost had their man in the off-season.
I'm told that at one stage, Canterbury offered forward Chris Smith as part of a swap deal for Burton – an offer quickly rejected by Penrith, who then hinted that if Dylan Napa's name was part of the deal, they could be interested. The Bulldogs rejected the proposition, but have since returned, hinting they'd be willing to let Napa go. The Panthers have since gone cold on the idea and will hold on to Burton.
Spotted
1 – Paul Momirovski visiting some former Melbourne team mates in the opposition shed after last Thursday's match at Panthers Stadium.
2 – Brad 'Freddy' Fittler desperately searching for his lost wallet on his old stomping ground at Panthers Stadium last week. Freddy was on duty for Channel Nine – we're not sure if he ever found it.
3 – Weekender Editor Troy Dodds telling anyone who would listen that he tipped Penrith by 2 in his match preview last week. He didn't mention he was on a 43-game streak without tipping the correct margin.
Bizarre half-time show
If you were a bit confused about the half-time entertainment at Panthers Stadium last week against the Storm, join the club. I'm told the bizarre spectacle was actually being filmed for a television show – but the deal between the producers and the club meant it couldn't be announced on the night.
Eddy targets Sharks game for return
The Panthers are hopeful that fullback Dylan Edwards will be back for the Round 9 match against Cronulla at home. Edwards broke his hand during the first half of Melbourne's 12-10 win over Melbourne last Thursday night.
May facing more legal action
Tyrone May is letting his footy do the talking at the moment but the sex tape scandal that saw him sit out the 2019 NRL season just won't go away.
I can confirm that during the week, Bryden's Lawyers filed civil action against May in the Supreme Court, on behalf of a victim involved in the saga. The woman is seeking aggravated damages from May.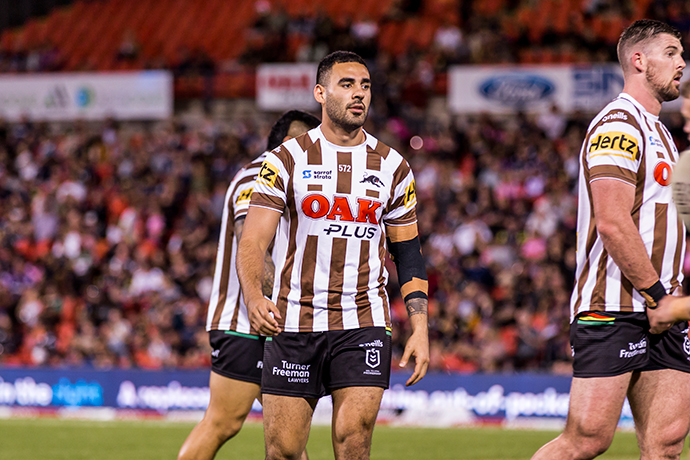 Panthers remain favourites for title
Penrith are now at the shortest odds to win the Premiership so far this season, with the TAB bringing them in from $5.50 to $4.25 after last week's win over Melbourne. Souths are now on the second line of betting, at $5.00. The Roosters blew out from $5.50 to $11 on the back of Luke Keary suffering an ACL injury.
Support for Folau
The fact that Israel Folau played a couple of seasons in Melbourne is the only link we could find to an odd protest at BlueBet Stadium last Thursday night.
A number of fans held up signs in support of Folau, demanding his return to the NRL be approved.