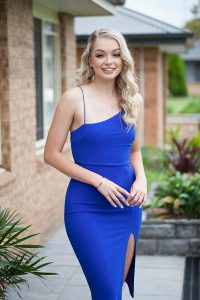 Local dancer and model, Chloe Carter, is hoping to take on the world stage as a state finalist for Miss Universe Australia 2021.
The 21-year-old from Werrington Downs had been modelling for four-and-a-half years, and dancing all her life, when she began to consider pageantry and potentially applying for Miss Universe.
"I had been following the account on Instagram, and just before the end of January, I actually received a message off them, asking me to apply," Ms Carter said.
"It was the most surreal experience … I was not expecting the email at all," she said of her placement as a finalist.
A dedicated individual, Ms Carter works as a medical receptionist, trains professionally in dance, models, and teaches dance to younger classes at Supreme Dance in St Marys and at Centre Stage Academy in Ropes Crossing.
She was able to use these experiences as part of her application for the Miss Universe pageant.
"I love teaching, it's my favourite thing," she said.
"That was what I spoke about in my application … I said my greatest achievement was being able to still put on a concert last year for my students, despite having COVID-19 restrictions, and everything being online. It was the hardest, most challenging thing … but it was so rewarding at the same time."
As part of her role as a finalist, Ms Carter is expected to raise $2000 for Toybox Australia, a charity that aims to improve the lives of Australia's sick and disadvantaged children.
Ms Carter has so far raised $1300 but hopes to increase this by drawing on the Penrith community to help.
"I believe at the moment that's part of my main point of difference from other competitors, I'm the only one based in western Sydney… so, definitely trying to get involved that way," she said.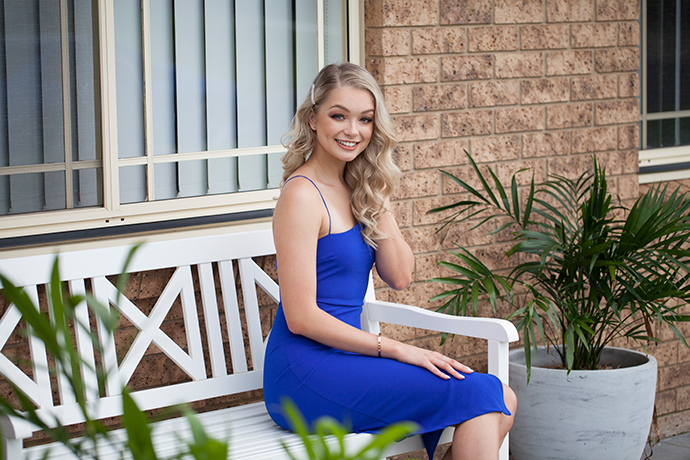 The upcoming NSW State Final will see the current finalists reduced to a top 10, who will then head to Melbourne for the next final. Miss Universe Australia will be crowned in September this year.
If you'd like to help Ms Carter with her fundraising efforts, visit https://toyboxaustralia.grassrootz.com/mua-2021/chloe-carter?tab=updates.
Erin Christie is the Weekender's entertainment and community news journalist. She has worked with Are Media, Good Reading Magazine and a host of other publications.