A man been charged after wilfully and obscenely exposing himself in St Clair last week.
About 8am on Tuesday, March 9, it is alleged a 30-year-old St Clair man stopped outside the bedroom window of a 34-year-old woman just a few houses down the road from his own address.
It is alleged the man removed his penis from his pants and began to masturbate while calling out to the woman.
The woman called the police, and it is alleged he could be seen then walking to the front porch of the house while still touching his penis and calling out to the woman's 63-year-old mother, who also resides at the location.
The 63-year-old woman and her husband both told the man to stop and tried to get him to go home but he refused.
Once the man left, the police attended and spoke to the women about the incident.
After attending his address, the man was arrested and charged with multiple offences while a personal violence order was sought for the women.
The man will appear at Penrith Local Court on Friday, April 23.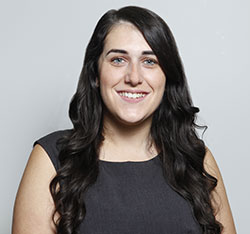 A graduate of Western Sydney University, Emily covers Local, State and Federal politics for the Weekender, as well as crime and general news.