The pandemic has affected the world in many ways, including people's waistlines and health.
To help, a Kingswood dietitian has set up a free online group so that the community can learn about nutrition to improve their health.
The Australia's Health Report: When Healthcare Meets Self-Care report, which was released last month, revealed that Penrith was the top Local Government Area in NSW when it came to high rates for Body Mass Index (BMI).
Tuo Tao, who practices at Kingswood Medical and Fitness Centre, said since the start of the pandemic, he has seen a need to help locals achieve better health in a practical way.
"I always felt that I would see clients for a few sessions and then they would disappear until years later they would come back with issues such as diabetes, which made me sad," he said.
"Then for every 10 people I have seen directly during the pandemic, five would say that they have eaten too much due to stress or boredom, so I knew I had to do something to reach more people."
With his knowledge, Mr Tao decided to set up the 'Eat Savvi' Facebook page and 'Eat Savvi – Healthy Shopping Community' Facebook group to promote healthy shopping and eating.
"I might only see people once a week or others cannot afford to see a dietitian, so I wanted a platform that would fill the gap and give people free access to resources and evidence-based nutritional information," Mr Tao said.
"I teach people tips about what to buy and cook, I have short videos myth busting food-related questions, I suggest brands such as The Happy Snack Company and Nexba, so people can still have fun snacks but also improve their eating habits."
Mr Tao said he is making strong connections with health professionals in the area to help improve a range of health issues.
"Penrith is an area that has lots of people dealing with obesity and weight-related issues like diabetes, high cholesterol, heart and gut issues, even fatty liver but even healthy people can benefit from the information," he said.
"I am working with GPs, allied health professionals and even gyms."
For more information, visit www.eatsavvi.com.au.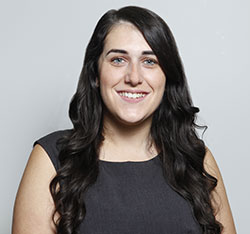 A graduate of Western Sydney University, Emily covers Local, State and Federal politics for the Weekender, as well as crime and general news.