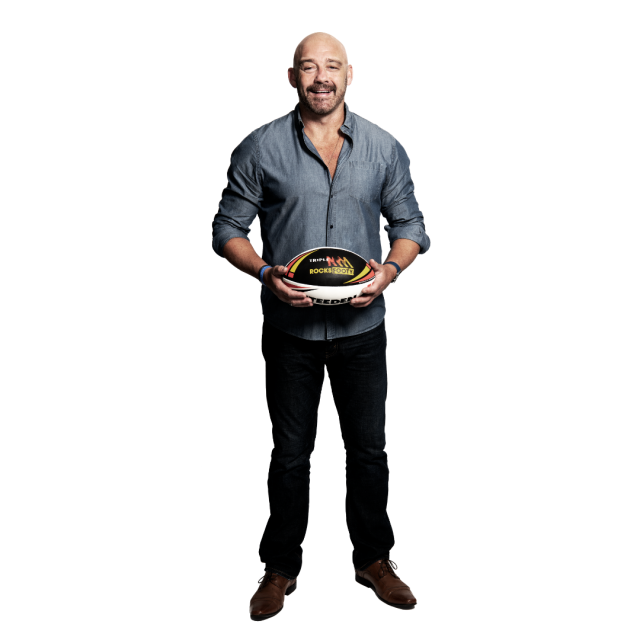 It was a modest upbringing in Whalan where Mark Geyer first understood the power of love and kindness, a place where he developed a sense of putting others before yourself.
"My childhood was great…I never knew that we were poor…I didn't know Mum and Dad were working two jobs just to pay our rent…because there was so much love in the house," Mark said.
Mark's charitable endeavours and community support have been far-reaching and reflective of his passion to help local organisations making a difference. Whilst impactful, the support is a responsibility according to Mark, and one that he is more than happy to honour.
"I never do things (in the community) for public recognition…I had my public recognition as a rugby league player," Mark said.
"I love the fact that I can give something to people that they wouldn't have otherwise. Sport brings that (emotion)…sport has got an amazing way of helping people in times of need."
Making his First-Grade debut off the bench against Parramatta in the late 1980s, it was a rapid rise for Mark. Before too long he was representing NSW and Australia, centered on a memorable and historic premiership run with the Penrith Panthers.
"I loved the feeling when I ran out (on debut) and how much more intense it was than any other thing I'd ever done," Mark said.
"It was all a bit of a blur (that year). You go from a Kangaroo tour, you make the Grand Final of the pre-season cup…you play State of Origin…1991 was a magnificent year for me personally and the club."
Life after football has presented challenges for Mark, however it has been an ability to see an opportunity and embrace a challenge that has paved his path recently through the media and his new business venture, MG Activ.
"To date, outside of having kids and being married, it (the gym) has been my biggest success…I've loved every second of it…every day is a dream" Mark said.
Find out more in the latest episode of the Passion & Perspective Podcast, hosted by Jonathan Robinson-Lees.
This episode contains coarse language.