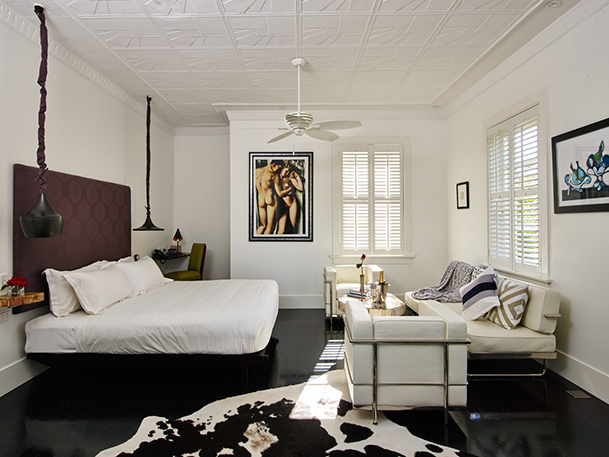 Recently, I introduced you to the newest and classiest accommodation destination in the New South Wales town of Albury and, as promised, I give you the good oil on another of the www.circahotels.com fine offerings.
This one is situated in the absolutely charming country settlement of Corowa, which has many significant historic values including being known as "the birthplace of Australian Federation" and on some further investigation revealed a direct link to my famous explorer relative in Captain Charles Sturt, whom is considered to be the first white person to acquire land in the region that was home to the Bangerang people. That story is itself one for me to examine further.
Circa 1936 was the original baby when the idea of transforming an old bank into a stylish, luxury boutique hotel first came into the minds of Ririn and Kevin Yaxley. While they have moved on to create Circa 1928 the original version is now in the loving hands and hearts of Jen and John, who are continuing to radiate the passion and dedication needed to give their guests the ultimate experience when visiting.
The building, firstly a bank, still resonates the Art Deco charm of the day and even makes use of the original vault as part of the main lounge's charm.
Containing three magnificently appointed suites, Circa 1936 is certainly the stand out in Corowa and invites you to spoil yourself with a five-star experience in a setting that you may not have considered before.
The South Suite is in a sense three rooms in one. A lounge area that doubles as an entertaining space. The boudoir, with its king bed, art deco lighting and moniker photographic works, certainly oozes relaxation. The bathroom is a sight to behold. A walk-through rain shower that presents views of regal Murray River gums complemented by a high-backed bathtub that will have you blissed out by the simple but intriguing 1.2 metre circular stained-glass window.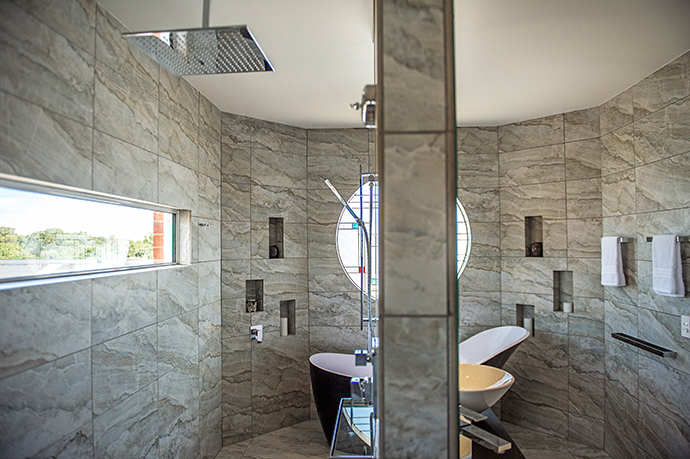 The North Suite is dominated by a three-metre-high pressed metal ceiling, which only emphasises the old-world charisma that is predominant throughout the whole premises. A super king size bed provides space for the perfect slumber and is so large that my wife couldn't even reach me to shake me when I snored (my snoring is yet to be documented or verified)!
A cosy daybed and views of historic Corowa and more majestic stained glass, this suite is demanding that you chill.
This suite is also opposite the elevator and has disabled access and facilities.
The West Suite… It's hard for me to pick out a favourite suite, but I must say that this one might just have the goods to claim the title. I do love its double-glazed French doors opening out onto a delightful sundeck overlooking the main street of Corowa where you can engage in a little people watching.
Circa 1936 is all about 19th century service, 20th century style and 21st century facilities.
While you're in town
There are a few must do's while in Corowa, including having a beverage with the locals at one of the watering holes on the main drag. Also a visit to the impressive building and the very welcoming team at the Corowa Whisky and Chocolate Factory, (say g'day to Dean Druce for me)!
A walk along the magnificent Murray River where you will also see some amazing water birds. For some thought-provoking historic points, pop into the Federation Museum.
Lastly, but certainly not least, you have to, and I mean you really have to have dinner at one delightful Italian experience. D'Amicos on Sangster St would without doubt match it with the best you could find. Cibo fantastico!
Scott McRae is an accomplished actor, entertainer and travel writer. Scott is 'The Travelling Guy'.