York Jewellers in Penrith is helping to create brighter tomorrow with its latest fundraising drive donating nearly $10,000 to Nepean Hospital.
York Managing Director, Douglas Ely said they had a fantastic response to their '2021 Giveback' sale where $21 of every sale in January was donated.
"We have a passion for the Penrith area and wanted to give back to our local community and it was amazing to see how many people wanted to support the hospital," Mr Ely said.
"We were fortunate to raise $9,993 for the work that the NICU and Children's ward do, which is truly inspiring, and we are lucky to have such amazing professionals at Nepean Hospital."
The jeweller is also giving diamond lovers a rare chance to view one of Australia's largest collections of loose and jewellery-set Argyle Pink Diamonds.
"These diamonds are some of the most fascinating and coveted gemstones in the world today and with the mine now closed these precious gems are only becoming more sparse," he said.
"There will not be many more opportunities to see them again so join us in-store or book a private booking on Thursday, March 25 for our rare and exclusive Argyle Pink Diamond event."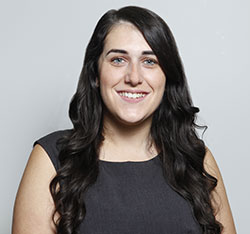 A graduate of Western Sydney University, Emily covers Local, State and Federal politics for the Weekender, as well as crime and general news.