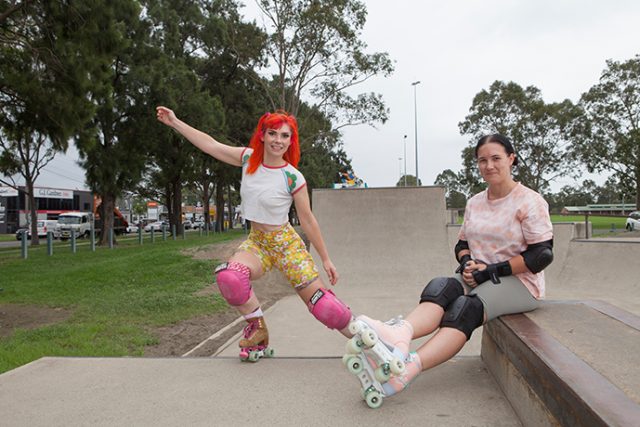 Penrith residents are rolling up to a new challenge as a skating trend grips Australia, powered by Instagram and the need for an isolation hobby.
It seems an interest in roller-skating took off a little before the COVID-19 pandemic, with owner and manager of the Penrith Skatel, Robert Kersten, noticing an increase in business.
"There's definitely an increase since COVID happened. It was probably six months before that, where it started to pick up a little bit, but then COVID has accentuated that," Mr Kersten said.
The Skatel offers a space for locals to rollerblade and roller-skate, but also runs regular classes.
"We book online now, and the classes are usually booked out on a Saturday and a Thursday night," Mr Kersten said.
Jamisontown resident Allison Jones has been swept up in the skating craze, beginning to skate about 18 months ago, as the trend was kicking off.
"I saw this Impala ad on Instagram, there were these girls in cute, colourful outfits skating around," Ms Jones said, referencing the popular roller-skating brand, Impala Rollerskates.
Sporting bright skates and brighter hair, she has a following of 32,000 people on Instagram who watch her skating videos.
"What I love about skating is the joy it gives you, as soon as you put them on your feet. Instant happiness … it feels like you're flying," she said.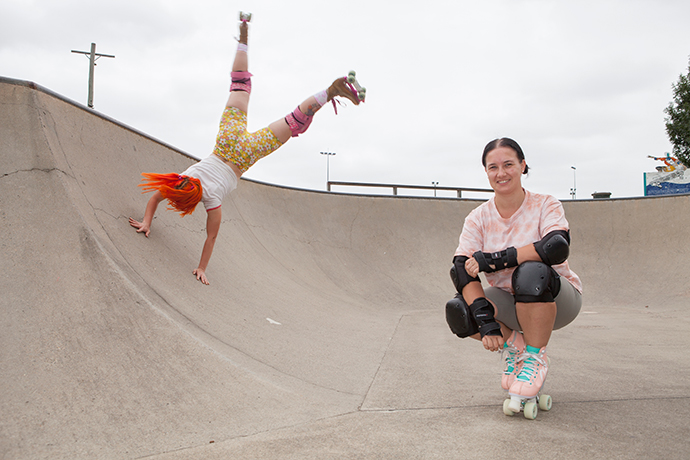 Her friend and Claremont Meadows local, Bianca Currey, said her skating took off during the period of isolation.
"I skated as a kid; I was a rollerblader at the Skatel. I stopped for years and started back up early last year … it's really ramped up since isolation," Ms Currey said.
"It's a good way of getting exercise, a good way of just releasing energy … it's a good hobby for me," she said, when asked what she enjoyed about skating.
Mr Kersten said anyone can get involved.
"It's an activity the whole family can do, and you don't even need a skating rink, you can do it pretty much anywhere," he said.
"It gets kids away from their computers and screens – getting them active is always a good thing."
Erin Christie is the Weekender's entertainment and community news journalist. She has worked with Are Media, Good Reading Magazine and a host of other publications.