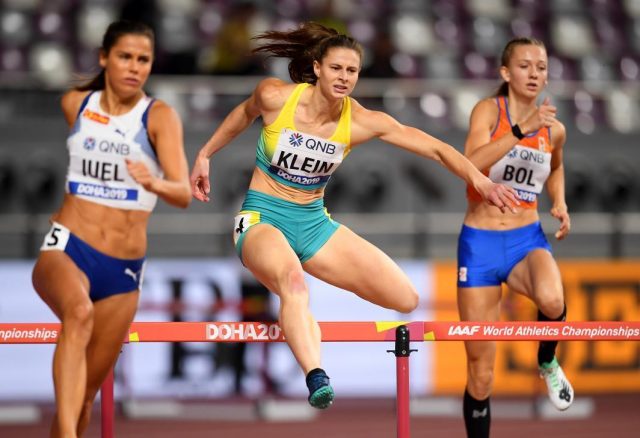 It was growing up in the greater Hawkesbury where Sara Klein uncovered the love for sport, adventure and the great outdoors.
An introduction to Little Athletics at the age of 8 put Sara on the path for her career now as an elite athlete – going on to represent Australia at the 2019 World Championships in the 400 metre hurdler.
It was a seven-year gap between that 2019 meet and her earlier appearance at the World Junior Championships. Whilst the hiatus was disheartening at times, Sara's perspective enabled her to stay focused and ultimately achieve her goals.
"When you're trying to reach a goal, it's not always up…you're not always going to get there straight away," Sara said.
"You've got to keep going and then eventually it'll happen…be consistent with your training and recovery…it's really important to enjoy the process."
In a sport where ultimate glory can be decided by a fraction of a second, Sara reveals the importance of controlling what you can, preparing to the best of your ability and staying focused.
"It's hard not getting caught up in thinking about the other athletes," Sara said.
"(The key is to) definitely focus on your own race and what you've been training for…thinking about your own race is the way to go."
Whilst it has been an incredible journey to this point, Sara maintains her determination to reach the pinnacle of world sport.
"My goal at the moment is getting in some good races…then hopefully getting a spot on the (Olympic) team," Sara said.
Find out more in the latest episode of the Passion & Perspective Podcast, hosted by Jonathan Robinson-Lees.