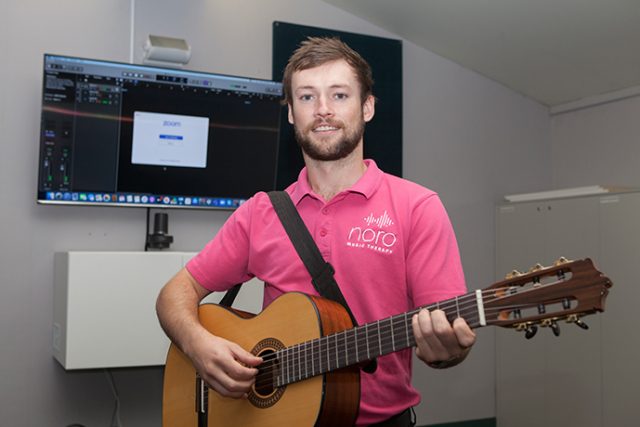 Lemongrove resident Matt Laffan has been lauded for his dedication to changing lives through music during the pandemic.
Mr Laffan, Head of Clinical Practice at Noro Music Therapy, has been recognised as a semi-finalist in the NSW Ministry of Health Public Health Pandemic Response Award, which forms part of the NSW/ACT 2021 Young Achiever Awards.
Noro CEO Belinda Leonard said Mr Laffan, a registered music therapist, was crucial in finding an innovative solution to ensure participants could continue with this important form of therapy in their homes.
"We had talked about telehealth for several years and the ability to reach those with mobility issues or geographic isolation and had always encountered barriers," she said.
"When faced with the huge challenge of not being able to see participants face-to-face in our clinics we smashed down those barriers with Matt leading the charge."
Music therapy is used for a range of challenges including disabilities, developmental delays, behaviours, mental health, neurological impairments and dementia.
With less than 24 hours notice, Mr Laffan played an integral role in establishing a telehealth platform, training and supporting staff and participants and ensuring the necessary controls and processes were all in place.
This included the introduction of instrument packs, video tutorials and regular newsletters for parents and carers to be kept updated.
"Sometime in the middle of the lockdown period in late March, a brainstorming session with Belinda and a couple of the other staff resulted in us deciding to pre-record content that could be used by facility staff to engage residents," Mr Laffan explained.
"In short order, a studio was set up, camera crew sourced and a few of us had the chance to be stars for a day, recording some great content."
Originally from Melbourne, Mr Laffan studied Music Therapy at Western Sydney University and joined Noro in 2016 as its first intern.
"Matt is a talented and dedicated individual who consistently goes above and beyond," Ms Leonard said.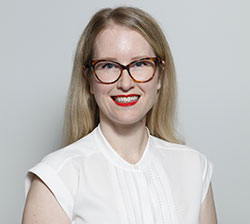 Alena Higgins is the Weekender's Senior News Reporter, primarily covering courts and Council issues.