Sydney Metro has dodged questions about whether it intends to include a supermarket or shopping centre in its plans for the new-look St Marys Train Station.
Community members have expressed their dismay at the impending loss of Coles and specialty stores within Station Plaza, which is due to be compulsorily acquired by Sydney Metro early next year for construction of the North-South rail link.
It was hoped land could be acquired and a new shopping centre built on a portion of the Beacroft Place car park at 5-13 Gidley Street, St Marys.
However, Penrith Council, which owns the site, rejected the proposal.
The Weekender understands Haben Property, which owns Station Plaza, had looked at other sites for the replacement shopping centre, but they were across multiple landholdings or not deep enough to house the development.
Council declined Haben's proposal in favour of continuing with its already-in-motion plans to convert the at-grade car park into a multi-storey car park providing 667 spaces.
The car park currently has 340 spots with a three-hour limit.
Council was also tight-lipped about whether it had considered teaming up with Haben to provide a shopping centre on the bottom floor of its proposed car park.
It also refused to confirm or deny whether its new multi-storey car park would be paid parking.
However, it did say it was not aware of any details for future retail/commercial development of the area by Sydney Metro.
"Sydney Metro will be compulsorily acquiring a large number of sites around St Marys Train Station," a Council spokesman said.
"Future use of the sites is a consideration for Sydney Metro as they finalise their plans.
"Council is currently finalising its plans for the [Beacroft Place] site and we look forward to sharing the details with yourself and the community, in the coming months."
When the Weekender reached out to Sydney Metro, it was even less forthcoming.
"The Sydney Metro – Western Sydney Airport project is tasked with delivering metro rail and a station at St Marys," a Sydney Metro spokesman said.
"Sydney Metro is working with existing tenants of Station Plaza to understand relocation needs and to ensure they are fairly and reasonably compensated.
"Negotiations are carried out in accordance with the Land Acquisition (Just Terms) Act."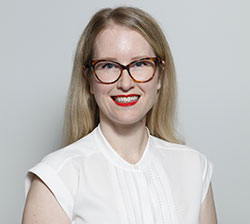 Alena Higgins is the Weekender's Senior News Reporter, primarily covering courts and Council issues.