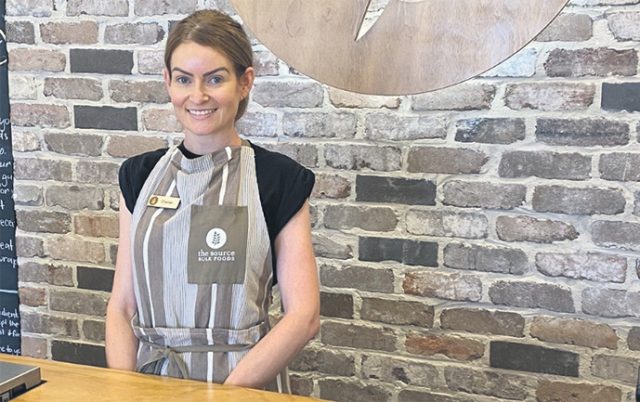 Australian wholefoods retailer, The Source Bulk Foods, has opened its doors in Glenmore Park, located on Town Terrace, Glenmore Park Town Centre near Woolworths.
The newest store to join the fast-growing network will stock over 500 quality wholefoods and household goods for the entire family, with a focus on organic, vegan, gluten-free and paleo-friendly products sold in bulk – all at competitive prices.
With Australians increasingly seeking an alternative to supermarket shopping, The Source Bulk Foods presents a unique proposition through its commitment to sustainable and locally sourced high-quality products, support for the 'Zero Waste' movement and personal, friendly customer service.
The retailer's trademark, its 'package-it-yourself' shopping concept, or 'PIY', has proven a hit with shoppers across Australia.
Customers can scoop produce into brown paper bags, containers brought from home, or purchase glass jars in store. This plastic bag-free approach creates a fun and relaxed shopping experience whilst reducing waste.
As The Source's most recent handpicked store owner, Chantel Borg, owner of The Source Glenmore Park, says she shares the brand's philosophy for 'conscious shopping' and believes its unique offering will prove a big hit with the local community.
"I feel truly proud to be able to bring The Source Bulk Foods to Glenmore Park, as there is a clear need for local families to buy wholesome food and other household items (with no nasties) at competitive prices and know that it's been sourced as locally as possible. It's all about providing good old-fashioned grocery shopping, the modern way," she said.
Founded in Mullumbimby in NSW by husband and wife Emma Smith and Paul Medeiros in 2012, The Source Bulk Foods has taken Australia by storm and is one of the country's fastest growing businesses with over 50 stores, over 200 staff, and international locations in New Zealand, Singapore and United Kingdom.
Visit www.thesourcebulkfoods.com.au to explore and shop its extensive range of wholefoods, discover delicious recipe content, locate your nearest store and learn more about the company and its mantra.