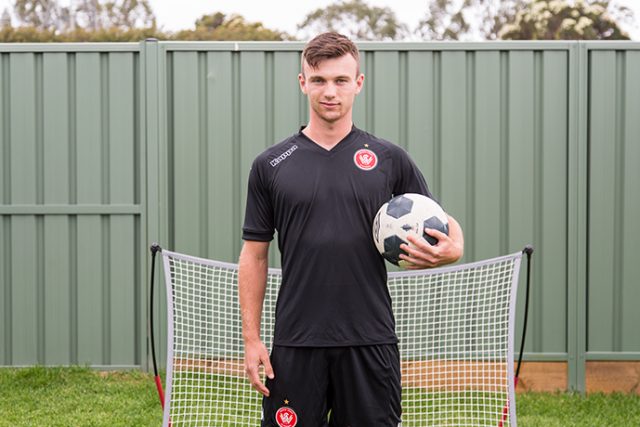 Most 19-year-olds probably have a PlayStation 5 or the latest Xbox console on their Christmas wish list this year, but Lochlan Constable has just one thing jotted down – an A-League debut this upcoming season.
The talented Glenmore Park resident has been part of the Western Sydney Wanderers set-up for the past five years, rising up the ranks each season.
After a tough and gruelling pre-season with the A-League squad, Constable believes with new Wanderers coach Carl Robinson at the helm, his dreams of making his top flight debut could be closer now than ever.
"Carl's a very good manager, he's very experienced," Constable said.
"He always gives good advice, he never really yells at you or anything. He's always positive, which is good for us younger players coming through.
"Carl has a driving mentality and it's a lot more positive playing and training since he came on board. He likes the younger guys and pushes us to be at our best."
Constable began his football journey at age nine with Glenmore Park FC before switching to the Blacktown Spartans and then Sydney United.
When he was in his early teens, Constable was approached by the Wanderers to be a part of the club's new Academy set-up and he's been there ever since.
At 16, he scored a goal in his first grade NPL debut and has enjoyed multiple Grand Final victories with the various Wanderers youth teams he's played in.
Last year the midfielder notched up his biggest career highlight to date, playing 35 minutes against English side Leeds when they toured Australia.
"It was 100 per cent a career highlight, one of the best things I've done," he said.
"When I found out I was in the team, I was astonished and lost for words.
"To run out onto the pitch in front of a big crowd at Bankwest was amazing."
However, cracking the A-League is tougher than many people may realise, with clubs often preferencing overseas imports than young up and comers.
While the Young Socceroo admits he's suffered a few setbacks here and there, he believes Robinson will be the coach that will take him to the promised land.
"It's quite hard because you think you are getting somewhere and then a new season starts and the club signs an overseas player in your position, which might set you back a bit," he said.
"I'd love to get a few A-League games this season and prove to the coach I belong there."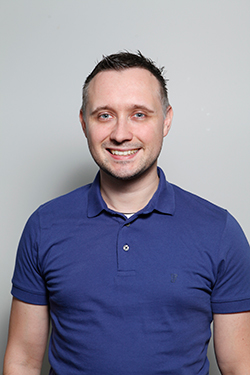 Nathan Taylor is the Weekender's Deputy Editor and Senior Sports Writer. He also compiles the weekly Chatter on the Box TV column. Nathan is an award-winning journalist, who has worked at the Weekender for a decade.