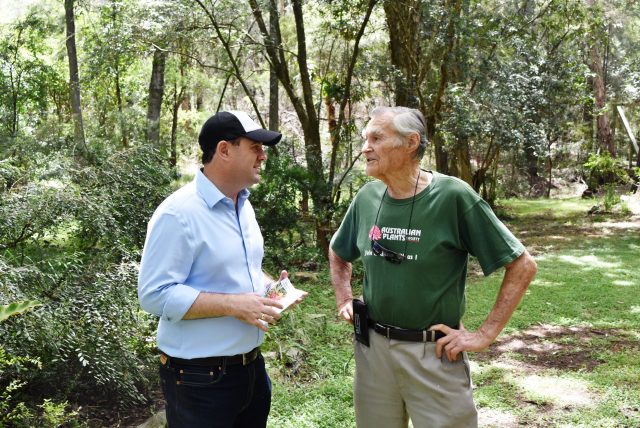 New green life will be breathed into Penrith with new trees to be planted across the region.
The State Government's Greening Our City program will provide $10 million in grants to 30 councils and two partner organisations across two funding streams – Cooler Suburbs and Green Innovations.
Penrith MP Stuart Ayres said the program supports the 'Premier's Priority' to increase the tree canopy and green cover across Greater Sydney by planting one million trees by 2022.
"Tree cover is so valuable for lowering heat, providing protection and enhancing our lives," Mr Ayres said.
"The Greening Our City program is yet another future-facing initiative by the NSW Government to provide better, safer and more loveable public spaces and urban environments for generations to come."
Penrith City Council will receive funding of more than $1.5 million to implement the Cooling the City Strategy which involves planting approximately 3,000 trees in our local parks and 2,000 trees along footpaths in road reserves.
Additionally a Junglefy Breathing Wall will be installed to adorn the Soper Place car park façade as part of its revitalisation and redevelopment.
Western Sydney Regional Organisation of Councils will receive $275,000 to plant over 200 trees across the Penrith and Blacktown LGAs focusing on areas in critical need of additional canopy cover.
Minister for Planning and Public Spaces Rob Stokes said the Greening our City program had awarded $10 million in grants to 30 councils and partner organisations to plant 40,000 trees and support 12 environmental innovation projects.
"Our city is framed by parks – we know how valuable tree cover is for lowering heat, providing shade and enhancing our neighbourhoods," Mr Stokes said.
"This program will see trees planted in more developed areas like Miranda and Parramatta and in growing areas like Camden, Blacktown, Campbelltown and Hawkesbury."