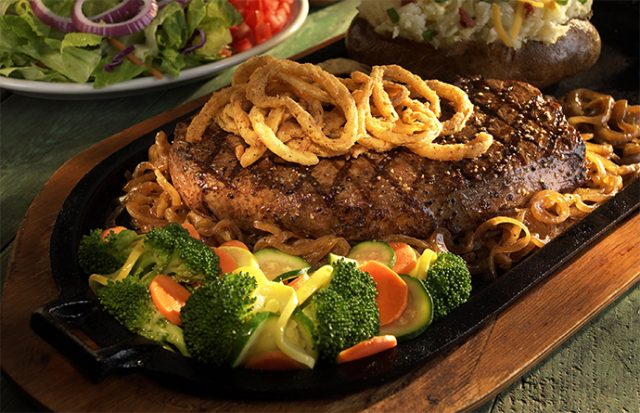 While there is an endless list of cuisine options within the Penrith Local Government Area, you sometimes just can't go past a good steak. To make sure you bite into a perfectly cooked cut of meat, we have listed our top choices…
5. Waterstone Grill
(Cnr Forrester & Boronia Road, St Marys)
Inside of St Marys Leagues Club, Waterstone Grill offers a great selection of steaks with friendly service providing a casual dining experience.
Open seven days a week, you can enjoy flavourful grain fed steak with the choice of Great Southern Pinnacle Striploin, Angus Scott, Southern Prime T-bone and Ranger Valley Wagyu Rump.
You can't go wrong with any of the cuts, just make sure to choose their delicious three peppercorn sauce to go over your two sides.
4. Colonial Hotel
(Victoria Street, Werrington)
When you are craving a steak there is nothing better than a relaxed pub that serves up top quality red meat cooked to your choice.
The Colonial's bistro prides themselves on their steaks while catering to how hungry you feel. Choose between the 250g Angus Rump, 350g Angus Scotch Fillet or 450g T-bone to leave you satisfied.
If you are after a lunch special, grab the tradies 300g Sirloin during the week for just $15 with chips and salad plus a glass of beer, house wine or soft drink.
3. Lonestar Rib House and Brews
(Tench Avenue, Jamisontown)
We know Americans love steak just as much as us Aussies, so Lonestar provides an all-American experience with an Aussie taste that will have you moseying on down for more.
They have six steak options made from the finest 100 per cent Australian Riverine premium beef that can be topped with anything from onion rings to garlic prawns or a fried egg and bacon.
At $54.95, the chef's choices of Wagyu Porterhouse and Bone-in Rib Eye Steak are pricey but you get what you pay for.
2. Outback Steakhouse
(Mulgoa Road, Penrith)
With Steakhouse in the name you would hope it is good, but Outback really is a haven for meat lovers and the tenderness of their steaks earns them very few rivals.
Their seven signature steaks are seasoned with bold spices and seared just right. Pair them with toppers and fresh sides to tingle your tastebuds.
The Victoria's Fillet is described as the most tender and juicy thick-cut fillet and it certainly lives up to that, so make sure to try it for yourself!
1 . Osso
(Mulgoa Road, Penrith)
Steak really is the king of red meat and we have crowned Osso inside Penrith Panthers royalty when it comes to the overall experience.
You will not be disappointed when you try one of their extensive selections of premium dry-aged steaks cooked perfectly to one of six temperatures.
Ranging from $28 to $62 there is something for everyone but, if you want to treat yourself, look no further than the 300g Wagyu Sirloin marble score 6 from Darling Downs in Queensland. It's a beauty!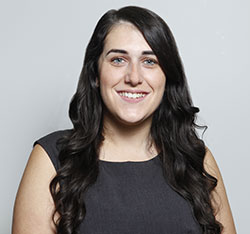 A graduate of Western Sydney University, Emily covers Local, State and Federal politics for the Weekender, as well as crime and general news.